An Overview Of Our Solution
Campaign focusing on reducing the use of single use plastics along the South Cast of the UK. Working with businesses, individuals and schools to create awareness and make behaviour change.
We run an active education outreach programme providing free of charge assemblies and workshops on plastic entanglement and ingestion all whilst encouraging businesses to remove at least 1 item of plastic from their daily and business lives. Plus running well attended beach cleans.
Alongside this we have created a youth eco council and are assisting 30 children (7-16 years) to make their town as SUP free as possible to create a blue print to take two other towns to spread the idea and reduce waste. Their aims are to move shops to reusable bags, straws and coffee cups. Create artwork for shop windows and on street drains for awareness and to remove polystyrene.
Who is this solution impacting?
Ecosystem



Community Type



Additional Information
Population Impacted 10,000 Emsworth. 240,000 Portsmouth, 1.38 million in Hampshire.
Continent: Europe
General Information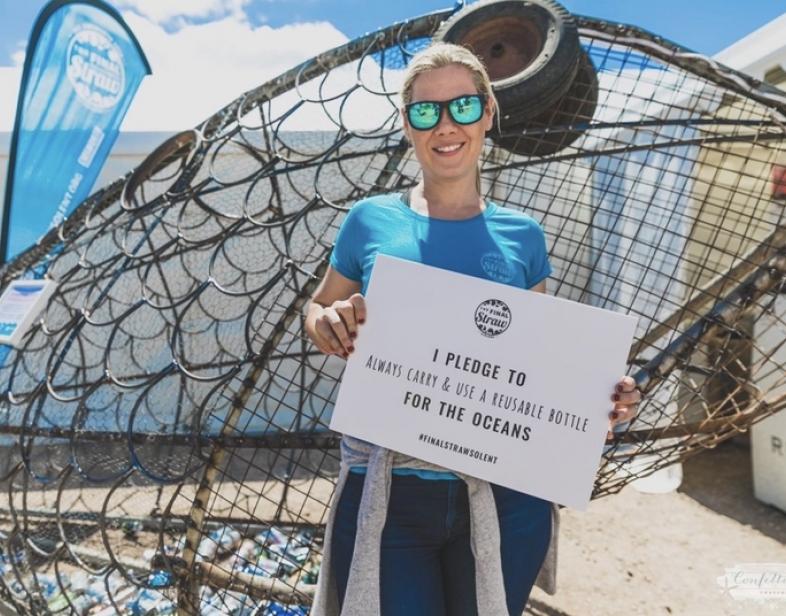 Organization type
Nonprofit
Email
hello@finalstrawfoundation.org
Challenge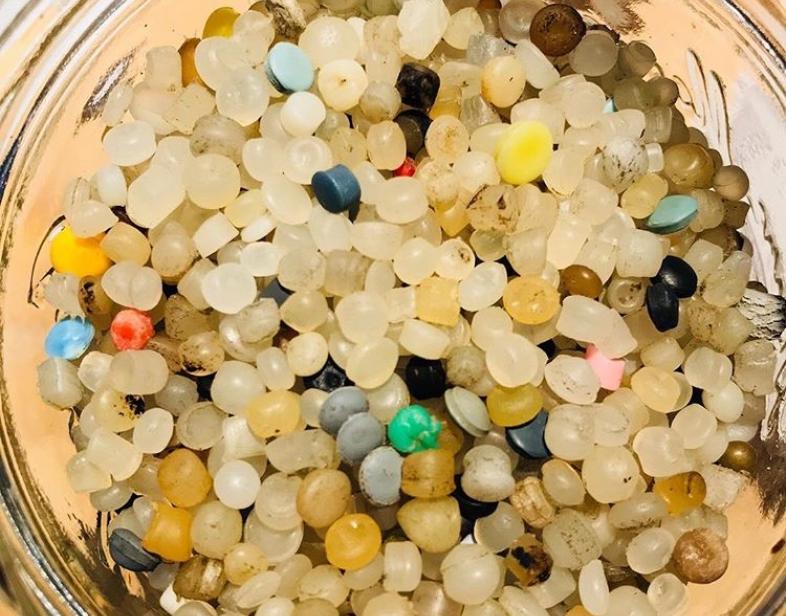 Context Analysis
The campaign has now been running for coming up to 3 years and has had a huge impact on the local area, businesses and individuals.
Up to date we have removed 42,950 lbs of waste from our beaches during 69 beach cleans and making our coasts safer for all wildlife and improving ocean health. These beach cleans were attended by 2,227 individuals from a wide range of areas, socio-economic and ethnic groups, therefore representing a huge proportion of our local population. Our team has delivered 65 school assemblies with close to half taking part in additional; education workshops on sea-life entanglement and plastic ingestion. An event on the 8th May 2019 had 153 schools sign up to go SUP free for the day, with 64,000 students hearing the message about plastic pollution. To date we have 533 businesses signed to the campaign as accredited businesses who have committed to us to reduce their SUP in their day to day and business lives.
Our work has led to sustainable development in our area.
Solution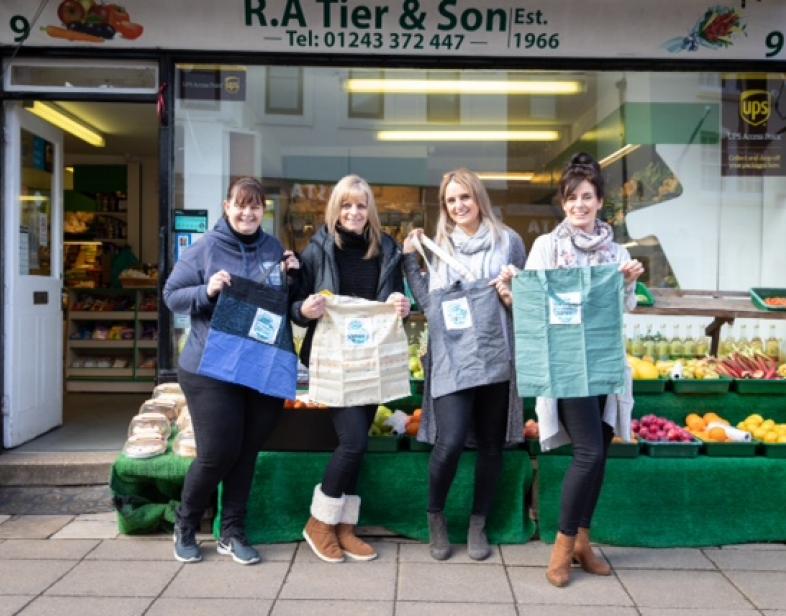 Describe the technical solution you wanted the target audience to adopt
We want our target audience to adopt more sustainable ways to live and run businesses. Quite simply reduce their single use plastic use and use more sustainable alternatives. 
Depending on the business, we have provided them with options on items they can swap to something more sustainable. Every single business uses SUP and therefore everyone can make a change. We encourage people to be more sustainable in their every day lives and we highlight easy and small ways to begin a more sustainable life without overwhelming people. 
A further technical solution we are working on is an outdoor events policy for councils to adopt, focusing on plastic pollution and general waste, to minimise the environmental impact of these events. 
Describe your behavioral intervention.
Our whole campaign has been focused heavily on engagement on social media and press.
We have used these means of motivating and encouraging people to get involved in the campaign by informing them of the issues the world is facing in regards to plastic pollution, and the effect this having on our oceans, wildlife and water ways. To inform people we use photos we have taken personally on our beach cleans, and highlight articles on the topic for people to have easy access to read. When we have had articles about work we have done published we generally repost these too so people can be up to date with the campaign. 
We do all of this in an easy, non-judgemental, personal and honest way to ensure people know that they don't have to perfect, and that small changes are the perfect steps to take on a journey to sustainability. We provide advice on alternative products and encourage and congratulate all trying to make a change. Our intervention to make these behaviour changes has been all about positivity, information and exclusivity. We like to show people the problems and try to provide options on solutions for them. We believe making it easy for people to make behaviour changes and by arming them with the knowledge as to why we are encouraging these changes. 
Behavioral Levers Utilized
Emotional Appeals
Information
Material Incentives
Rules & Regulations
Social Influences
As needed, please explain how you utilized the lever(s) in more detail.
We used emotive messages on social media to drive behaviour change. Such as polluted beach, entangled wildlife and overflowing bin photos. We have given our campaign human faces so people feel like they are working with us and use positive emotions for pride for people and businesses to show that they are doing the right thing. This creates conversations and our business pledges are highlighted on our social pages. 
We use information to help educate people with leaflets, talks, workshops and beach cleans. We always offer clear information of what is expected on cleans and what desired behaviour we are looking for. 
We keep all of our clean ups to a max of 2 hours to not be inconvenient to people or take up too much of their time and use locations that have free parking. 
The introduction of the outdoor events policy will apply prohibitions on certain products.
Implementation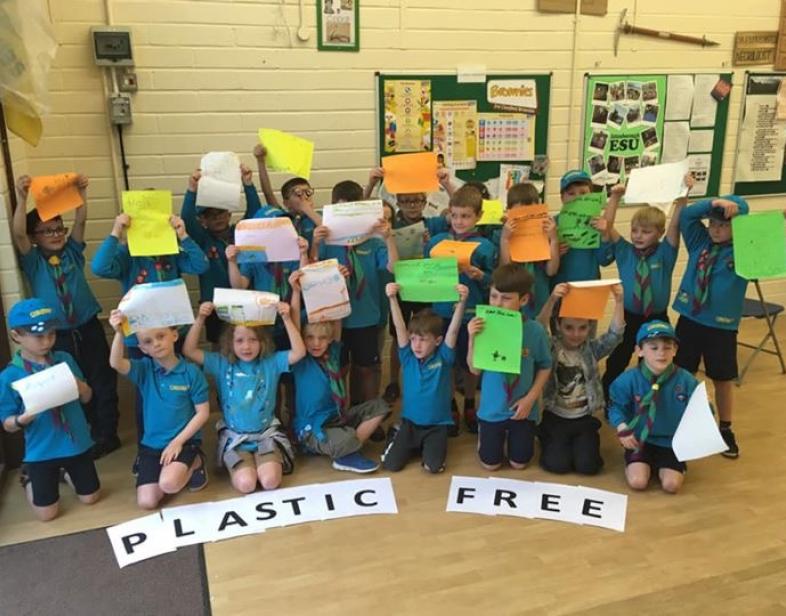 Describe your implementation
We implemented our activities by firstly having clear aims and objectives of what we wanted to achieve and then found ways to bring them to fruition. We needed to remove water from beaches and enlisted the help of dozens of volunteers to help us do just that. To enable this we also needed the help of a local waste management company to remove the waste for us as collaborators to save money. To do this we provided them positive PR to show people they are doing the right thing. The waste management company became our sponsor for all beach clean equipment too. These conditions enabled us to complete this aim. This link up has been an enormous success and without it we would have had a lot more difficulty with the waste removed. 
To implement the education programme we enlisted the help of a friendly local geography teacher with a passion for the environment. Together we produced various presentations appropriate for varying age ranges. Following this we had to then approach local schools to ask if they would like us to present to the children. We had to overcome that fact that we were unknowns and new to these schools and needed to gain their trust and respect to prove we could do a good job. Following a few successful assemblies then the message went out to lots of other schools from the teachers to linked schools and we 
Describe the leadership for your solution. Who is leading the implementation?
Leading the campaign is myself, Bianca and colleague Lissie. We carry out the school assemblies, beach cleans and business meetings and have just trained up a new member of the team, Emily. Emily will be carrying out assemblies and beach cleans to enable us to spread out more, be more proactive and educate further. 
The Youth Eco Council is supported by the us but is actively lead by the children themselves. There are 30 children running the programme, between the ages of 7 to 16 years. They meet in the local community centre, by times appropriate to their parents with us present, and they have decided on their own aims and objectives. They have put themselves into groups to achieve particular things they feel passionate about and head out to achieve them. The children that love art are focusing on designs for the drains and getting the council permissions to put them on the street, another group ensures all shops have reusable bags and straws. One group look for sponsors.
Share some of the key partners or stakeholders engaged in your solution development and implementation.
Our work connects many sectors together. We work with local governing bodies to fight for change for example with the implementation of the outdoor events policy. All types of businesses are connected together by our campaign and are engaged in solutions to the plastic pollution crisis. This has been assisted by local news channels.
For 2 years we have been linking with religious groups to take them litter picking and beach cleaning. Allowing them to be a part of our campaign and show their support to the environment and showing inclusivity at the heart of the campaign.
Collaboration has played an enormous role in the campaign as we believe this is a powerful weapon in our fight on plastic pollution. It has allowed us to spread our message further and target different groups of individuals we may not have had access to previously. A huge collaboration has been with our waste management teams. This has provided us with assistance on all cleans that has saved copious amounts of money and enabled the campaign to be as successful as it has been.
To enable us to be so active has been largely due to support from 11th hour racing. We successfully won grant funding to make this campaign feasible and most of our assemblies and business work is a result of this support from 11th hour. The support has also enabled us to spend time looking for further supporters financially, in kind and by making pledges to change their behaviour for the sake of our oceans health.
Who adopted the desired behavior(s) and to what degree? Include an explanation of how you measured a change in behavior.
We have seen a marked take up in people/businesses/schools/councils adopting our campaign. Behaviours have changed dramatically since we have started the Final Straw Foundation and this is apparent by the amount of beach cleans, assemblies and work shops and businesses that have pledged to remove items of SUP. 
We are measuring this behaviour change by keeping a list of all businesses that have pledged their support. We find out what they are removing and what their plans to do next are. Currently we have over 500 businesses that have signed up and we are constantly talking to more businesses about what changes they can make. The list of schools that we have actively educated is growing all the time and at every beach clean we run we take a note of how many volunteers attend and the weight of the waste removed. Behaviour is changing and we love it and see to everyday with people litter picking and using reusables and tagging us in on social media.
How did you impact water pollution? Please be specific and include measurement methodology where relevant.
We don't run any scientific measures on water quality itself. We count a positive impact on water quality by reducing the amount of potential pollutants used in the local area and by removing these items off the beaches. The removal of waste is huge to help the water quality as there are then less plastic chemicals leaching out into the water. 
We are currently working with a Phd student at the local university to identify plastic nurdles that are found on our beaches. We are finding the exact properties each nurdle is made up of and this is also giving us the details of the manufacturer. From there we are aiming to find the source of the spills to further improve water quality to stop these pellets from entering the water ways.
How has your solution impacted equity challenges (including race, gender, ethnicity, social class/income, or others)?
We are really proud of our programme crossing boundaries of all socio-economic classes, races, genders and religions. We have created a campaign that is for everyone and there is no exclusion. We have people volunteering from varying backgrounds, and to ensure that finances are not a reason for anyones potential behaviour change we have facilitated lists of shops and products people can use at various price points, and have even purchased items like water bottles, straws and coffee cups in big bulk orders and sold them on to our supporters at cost price so that the opportunity to use the right products is for everyone. 
What were some social and/or community co-benefits?
The community has benefited greatly in various ways due to our campaign. The streets and beaches are cleaner and therefore the wildlife are thriving and it has created a really bonding campaign for the area. People are more conscious of the environment and the issues we are facing and it's a conversation topic now. Most people have heard of the campaign when we ask them, and the litter picking has brought lots of members of the community together to share time outdoors and clearing their minds.
What were some environmental co-benefits?
The environmental co-benefits are the reduced waste on the beaches, streets and parks. This is leading to safer habitats for wildlife and a nicer place to live. We encourage people to more active by litter picking and to use alternative forms of transport, this is leading to a more positive climate effect as we are trying to reduce cars on the roads.
The environmental co-benefits of reducing plastic use are huge. If people to want less SUP items therefore less being produced & cleaner air.
What were some sustainable development co-benefits?
Co-benefits from our campaign is the increase in waste collection from the local waste providers and we have highlighted areas that have excessive waste and need more regular collections. We believe the reduction of waste on the streets etc has a co-benefit of better health and more time picking up litter and walking as a form of exercise helps with ,mental health which has become an even larger issues following local and national lock downs this year. Job creation for businesses wanting change
Sustainability: Describe the economic sustainability of your solution.
We rely on donations to the charity by grants, funds and businesses. However, we have reached a point where we are better known now that our awareness is enabling people to come to us to donate and not us having to work so hard looking for funds. We have equipment in stock to enable continued running of the cleans, and business beach cleans, for CSR, all have donations to cover things like insurance. Lots of work is carried out by volunteers and keeps costs down.Bags are sewed for the reusable bag scheme by old curtains and clothing and this can continue for years with no cash injection. Becoming a charity we hope will help raise more funds to continue yet main workers are so committed that lack of funds will not stop our project.
Return on investment: How much did it cost to implement these activities? How do your results above compare to this investment?
The financial investment that has been put into the activities has been very minimal in comparison to what has been achieved and the changes that have taken place. All of the help in kind, such as the waste collection has been incredible and we have been guaranteed this for the next few years so that will enable so much more work to continue. Wage bills are incredibly low for the key staff members and productivity for this investment is incredible. We have full time storage for free and office space that enables us to gain these amazing results will such low investment. We may need to invest in storage space this coming year so we are planning on a slightly lower return on activities this year as we will need to find money for this.
How could we successfully replicate this solution elsewhere?
The activities we run could be replicated elsewhere, if the right partners were found, as with our campaign, then it could be successful and be financially viable. We ourselves have already spread our campaign much further than originally planned after such positive uptake. We moved from just our small town of 10,000 people to include the whole of our region of 300,000. We are still at the very beginning of the larger scale but progression has already been made and significant environmental benefits have been made. 
The most important partner for the campaign has been strong links with waste management teams. This has made the campaign feasible, as the costings for this is very high and funds would not stretch to even half the amount of cleans we have carried out without these links. They not only remove the waste but donated all of our clean up equipment which is significant in cost.