An Overview Of Our Solution
Planet+Purpose Solutions (PPS) is a consulting practice that develops & manages sustainability initiatives for organizations, with a focus on reducing single-use plastic, implementing circular economy strategies & engaging entire brand ecosystems in our efforts. Our North Star is to equip current & future leaders to be champions of change. 
The impact of our efforts is felt globally & span an immense variety of organizations & industries. Our work has engaged millions of people & eliminated millions of single-use plastic items. By establishing product & packaging stewardship initiatives, building sustainable corporate ethos through employee engagement & aligning our clients with cause partners, we accelerate solutions to some of the world's greatest environmental threats, including aquatic plastic pollution.
Who is this solution impacting?
Ecosystem



Community Type



Organization type
Corporation
Email
lia@planetpurposesolutions.com
Challenge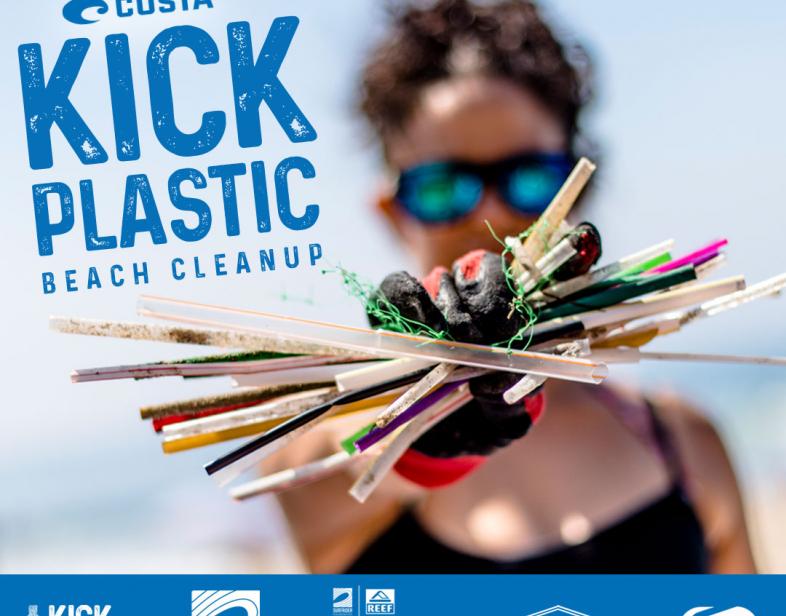 Context Analysis
We launched PPS to support business leaders who were concerned about the impacts of the 13 million metric tons of plastic pollution that enters the ocean each year & who seek to reduce the amount of plastic used in their products & packaging. More than 40% of the 380+ million metric tons of plastic produced globally each year is designed to be used briefly before being discarded.
It is immensely challenging to educate & inspire all the critical managers within a company who are needed to adopt a packaging stewardship initiative, not to mention search for, identify & implement viable technical solutions that replicate the benefits of plastic packaging. Many of our initiatives take years to achieve. 
In addition to the work that is needed to identify & implement technical solutions, we also engage in behavioral solutions to develop a brand's culture of sustainability that reinforces our work. Combining these two approaches is key to project success.
Solution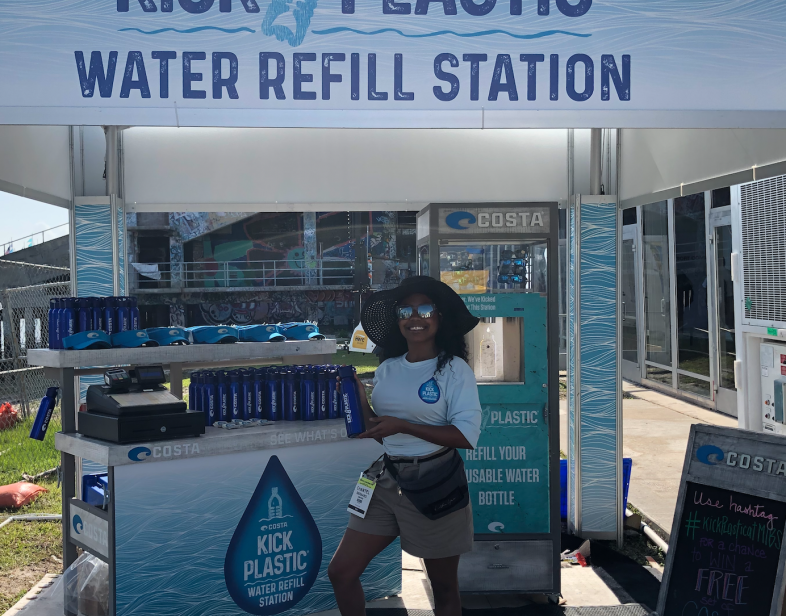 Describe the technical solution you wanted the target audience to adopt
PPS identifies & promotes technical solutions to businesses' sustainability challenges including: alternative product/packaging materials; reduction in use of toxic ingredients, additives & chemicals; design for reuse & waste minimization; educational tools such as webinars, toolkits, & guidelines; waste audits; & reusable solutions like water bottles, food serviceware & water filling stations. For example, our client Costa launched the Untangled Collection to help raise awareness of & prevent discarded fishing nets from being lost in the ocean each year. We support their partnership with Bureo, an innovative organization that works with Chilean fishermen to collect & recycle fishing nets into products, including Costa sunglasses. Our work with the Aquarium Conservation Partnership, a coalition of 22 aquariums, on an engagement campaign to eliminate single-use plastic, attracted over 600 businesses & 150,000 individual pledges.
Describe your behavioral intervention.
In our work to address aquatic plastic pollution, we recognize that corporations have immense power to drive solutions. Identifying the right motivational levers and other behavioral interventions are key to implementing successful corporate sustainability initiatives. 
Our tactics include designing programs that engage business leaders, employees & brand communities. We also identify opportunities for progress across the six forces that motivate businesses to drive change: employees, consumers, investors, retailers, policy & industry pressures. We start with education & empower our clients to pilot new products & practices to inform major shifts in product design, packaging, stewardship & procurement. We share best practices & inculcate a spirt of continuous innovation to help our clients move away from a reliance on petroleum-based plastic. We use peer to peer challenges & crowdsourcing of alternatives as primary interventions. We also encourage brands to pursue trusted third-party certifications, such as 1% for the Planet or Certified B Corporation, which require a deeper, & more public, commitment to sustainable practices.
By understanding & prioritizing what motivates organizations to act, we are able to develop robust sustainability strategies that, through leadership engagement & green team development efforts, empower our clients to become influential leaders that scale solutions.
Behavioral Levers Utilized
Choice Architecture
Emotional Appeals
Information
Material Incentives
Rules & Regulations
Social Influences
As needed, please explain how you utilized the lever(s) in more detail.
We heavily rely on all these behavioral levers to accomplish our work, combining them to great effect. Choice Architecture: We facilitate planning & goal setting to keep our clients and their sustainability projects on track. Emotional Appeals: We produce content that educates our clients' employees & customers to support initiatives like Costa's Kick Plastic campaign. Information: We develop educational assets & host webinars for Costa's Kick Plastic Ambassador program, educating 750 eye care professionals to recycle their plastic lenses. Material Incentives: We work with brands like YETI & Klean Kanteen to provide steep discounts on reusable water bottles to Costa Kick Plastic Guides & Outfitter program participants to eliminate single-use plastic bottles. Rules & Regulations: We draft policies for clients that encourage alternatives to single-use plastic. Social Influences: We identify ambassadors who model & communicate change.
Implementation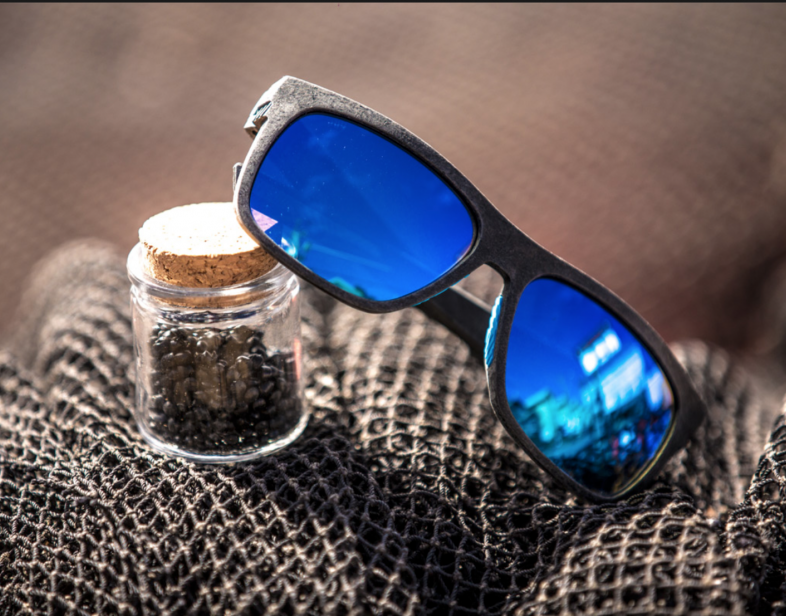 Describe your implementation
Since 2015, our team has managed Costa's Kick Plastic campaign, which is focused on reducing the brand's single-use plastic footprint & inspiring their immense community to do the same. The campaign's success can be attributed to the enthusiasm of Costa leadership & the brand's investment into programs that underscore their commitment to protect the watery world & address ocean plastic pollution. With Costa, we launched several B2B programs to scale participation in Kick Plastic, the specifics & results of some of these are described in the Impact Section below.
Our work with Innersense Organic Beauty to identify & implement more sustainable packaging is successful due to a committed, passionate leadership team that priortizes packaging stewardship. Challenges include finding post-consumer recycled packaging alternatives that ensure the brand's organic ingredients are protected, along with other packaging expectations. To support decision-making, we developed a packaging scorecard that takes into account retailer guidance, life cycle assessments & the challenges of recycling infrastructure. 
With our client Shedd Aquarium, a cultural institution that receives 2,000,000 visitors annually, we conducted an audit of their single-use plastic footprint & worked with the staff & their dining & retail partners to identify & implement innovative alternatives to single-use plastic. Ongoing challenges continue to be addressed and include engaging their extensive supplier networks. The success of Shedd's efforts is a direct result of their leadership's prioritization to address aquatic plastic pollution & serve as a model & educator in the Great Lakes region for sustainable business practices.
Essentially, the success of our initiatives relies on a strong organizational culture that values clean water & committed leadership that is willing to invest in the technical and behavioral solutions that we recommend.
Describe the leadership for your solution. Who is leading the implementation?
PPS is a woman-owned small business. Our leadership team's diverse backgrounds & experiences provides our clients with an array of support mechanisms. We are ocean advocates with an extensive network and expertise related to plastic pollution & single-use plastics policy, alternatives & reduction initiatives. 
While we are based in Charleston, SC, Lia Colabello is from Hawaii & worked around the world in ocean conservation with a focus on plastic pollution. Valerie Howell built her career in finance, also spending time working internationally. Alys Campaigne worked in Congress on environmental policy before expanding her career into non-profit leadership.
We have two main approaches in implementing solutions within the organizations we work with: we are embedded in the company as sustainability leaders or our team advises & guides our clients' employees who lead the efforts themselves.
Share some of the key partners or stakeholders engaged in your solution development and implementation.
We have the privilege to work with a variety of partners & stakeholders who enthusiastically prioritize the initiatives that we support. Through our client work, we engage with retailers, such as REI, Grove Collaborative & Credo Beauty, who are providing sustainable packaging & product guidance that our clients are motivated to meet. We also rely on industry groups like the Outdoor Industry Association's Sustainability Working Group, the Sustainable Food Trade Association & Beauty Independent for the collaborative, educational opportunities they provide to help facilitate industry conversations & scale solutions to single-use plastic. We work with our clients' suppliers & identify new partners who are bringing innovative solutions to market.
We have a robust network of non-profit organizations that help amplify our clients' impact & reach on the issues of environmental & human health, plastic pollution & water quality. We also facilitate partnerships between our clients & non-profits such as California Coastkeeper, Surfrider Foundation & Women's Voice for the Earth that also provide technical & behavioral solutions. We conduct B Impact Assessments to motivate clients to more quickly adopt the solutions needed to achieve B Corp certification. We co-founded Plastic Free Lowcountry to support policy change at the state & local level around single-use plastic & also speak at schools & universities.
Impact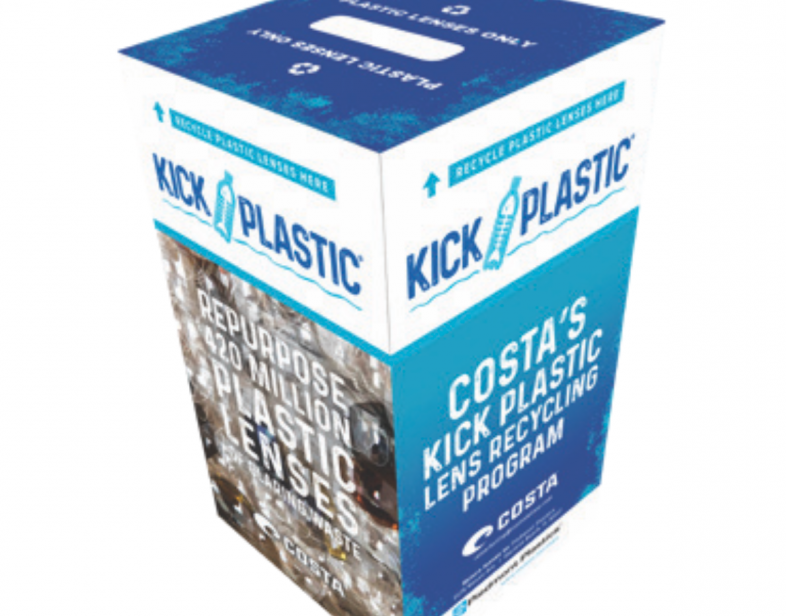 Who adopted the desired behavior(s) and to what degree? Include an explanation of how you measured a change in behavior.
In 2016 we helped launch Costa's Kick Plastic Guide & Outfitter program. It provides 700 businesses, with 3,400 influential fishing guides in 33 states & 14 countries, with the tools needed to reduce their reliance on single-use plastic bottles, leading to the elimination of 4,500,000 plastic bottles from their operations. 
To address the 420,000,000 plastic lenses discarded by the optical industry every 2 years, we worked with Costa to launch an ambitious plan in 2019, paving the way for the optical industry to tackle plastic pollution. The Kick Plastic Lens Recycling Program is an innovative program that encourages eye care professionals to collect & recycle plastic lenses. We registered 750 optical businesses, providing them with tools to educate their employees & clients about plastic pollution & to date have recycled 8 tons of discarded plastic lenses.
We gather this data for these examples from annual surveys and our recycling partners.
How did you impact water pollution? Please be specific and include measurement methodology where relevant.
Data supports the premise that in areas where people use less single-use plastic, less plastic pollution is collected during cleanup operations. PPS is focused on educating as many organizations as possible about the impacts of their use of single-use plastic & providing them with alternative products, processes & other solutions. Through the power & reach of our brand clients, we have successfully eliminated millions of single-use plastic items, many of which would have leaked into the environment, especially when used near water. Specifically the Costa Kick Plastic Guide & Outfitter program eliminated 4,250,000 single-use plastic bottles from guide boats, where many could have been easily lost overboard. In general, all efforts by our clients to implement packaging stewardship initiatives, result in less plastic packaging available to leak into the environment. PPS' support of single-use plastic bans also reduces plastic pollution.
How has your solution impacted equity challenges (including race, gender, ethnicity, social class/income, or others)?
Aquatic plastic pollution impacts everyone, but none so much as those communities globally that do not have access to formal waste management. Our work with brands to invest in packaging stewardship, including investing in innovative alternatives and circular practices, provide models that we hope will inspire other businesses to replicate, scaling solutions to the global waste crisis of plastic pollution.
What were some social and/or community co-benefits?
Our North Star is to equip current & future leaders to be champions of change. Our work with our clients' employees has led to hundreds of direct engagement & educational opportunities. Many of these employees have applied the knowledge they have gained by working with us to their daily lives & have also carried our solutions with them to jobs with other organizations, scaling the impact beyond our direct reach.
What were some environmental co-benefits?
More than 700 marine species are impacted by plastic pollution through ingestion & entanglement. Our efforts to reduce aquatic plastic pollution, through packaging solutions or specifically, by supporting Costa's Untangled Collection, which, through their partner Bureo, incentivizes fishermen to bring damaged nets back to shore instead of cutting them loose to drift endlessly through the ocean, are some environmental co-benefits that our work supports.
What were some sustainable development co-benefits?
PPS supports many of the United Nations Sustainable Development Goals, but most directly:
Target 12.5: Substantially reduce waste generation through prevention, reduction, recycling & reuse
Target 12.6: Encourage companies, especially large & transnational companies, to adopt sustainable practices
Target 14.1: Prevent and significantly reduce marine pollution of all kinds, in particular from land-based activities, including marine debris 
Replication and Scale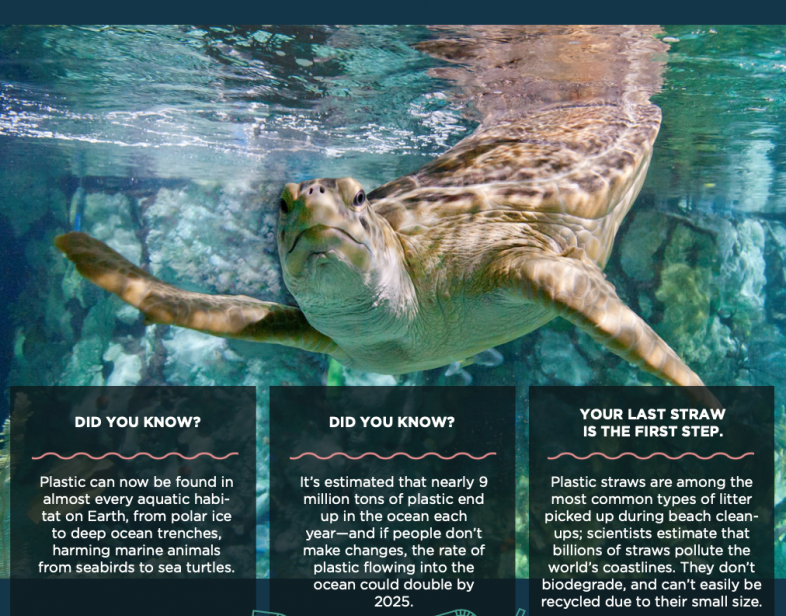 Sustainability: Describe the economic sustainability of your solution.
Our business relies on market-based revenue from our consulting services & speaking opportunities. The more clients we have, the more opportunities there are to expand our team & further scale the solutions we provide.
Return on investment: How much did it cost to implement these activities? How do your results above compare to this investment?
PPS is proud to say that we bootstrapped our entire operation. The majority of our expenses   are related to payroll. We keep everything else at a minimum. Our impact, scaled through our clients' operations, brand ecosystems & reach, provides an ROI that immeasurably exceeds the nominal fees that we charge for our services.
How could we successfully replicate this solution elsewhere?
Each new client provides PPS with the opportunity to replicate & further our business support models, equipping current & future leaders with the knowledge to expand upon our work. Winning a contest like this would help fund an additional staff position at PPS so we can bring on more clients & continue to scale the technical & behavioral solutions we offer organizations around the world. 
We have also been asked by Stetson University to teach a Business Sustainability 101 course that will launch later this year, providing the opportunity to scale our knowledge to countless other champions of change.