An Overview Of Our Solution
The Inland Ocean Coalition (IOC) has worked to educate and engage inland communities on water pollution reduction practices for the past decade. Recently, we implemented a virtual, national-scale Inland Ocean Ambassadors (IOA) Online Training Program. The training focuses on issues including plastic pollution, water, and watershed health, and builds connections between our actions inland and how they affect our waterways, coasts, and ocean. The program is based on a collaborative framework where we invite leaders in ocean and watershed protection as well as partners and volunteers to be guest speakers and mentors. The program has become a pillar of IOC's operations, backed by years of similar in-person training curricula. Annually, we train approximately 100 volunteers through the five week course offered three times per year. 
Who is this solution impacting?
Ecosystem






Community Type



Additional Information
Population Impacted: 100+ and growing!
Continent: North America
General Information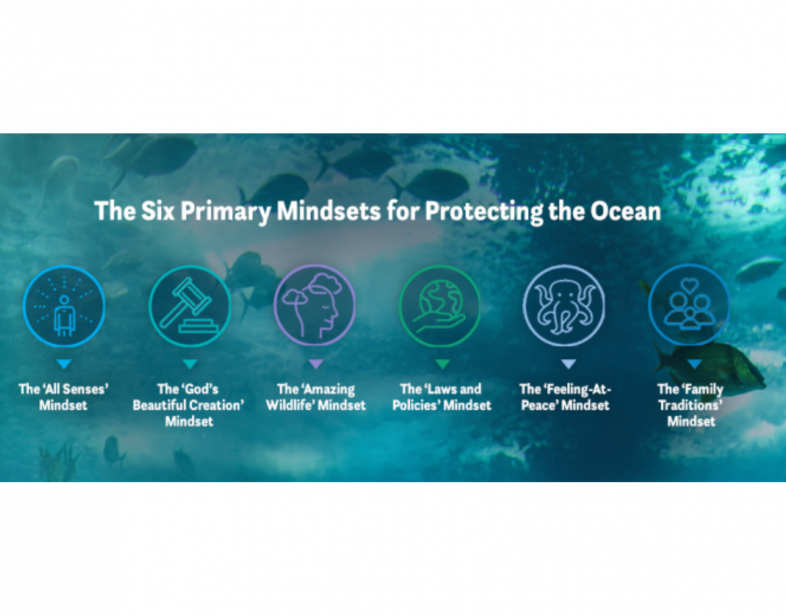 Organization type
Nonprofit
Email
lance@inlandoceancoalition.org
Challenge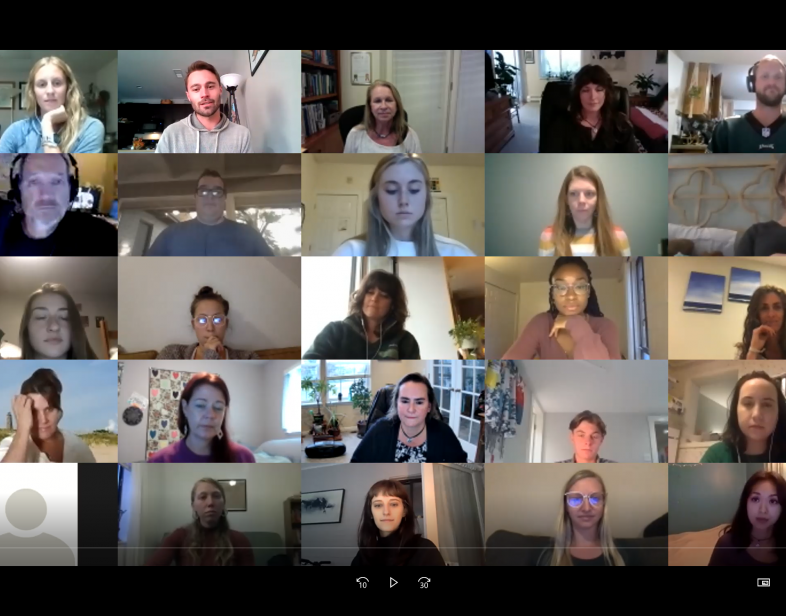 Context Analysis
The IOC recognizes that those who live and travel among mountains, rivers, and inland cities have a direct impact on the cycles of life in our watersheds and in the ocean. The IOC's mission is to create an inland movement that builds land-to-sea stewardship and we do so through four main programs: Ocean Protection, Watershed Health, Plastic Pollution, and Climate Change. Through these programs, we educate inland communities on how they can engage and make a positive difference regardless of how far they live from the coast.
With our partners, we track legislation on important ocean and water issues and bring an inland voice to the conversation. Our unique niche allows us to work with chapter members and supporters to convey to our Congressional leaders that all of us have a stake in ocean and water protection, no matter where we live. In essence, we build community-based ocean conservation constituencies throughout the country. 
Solution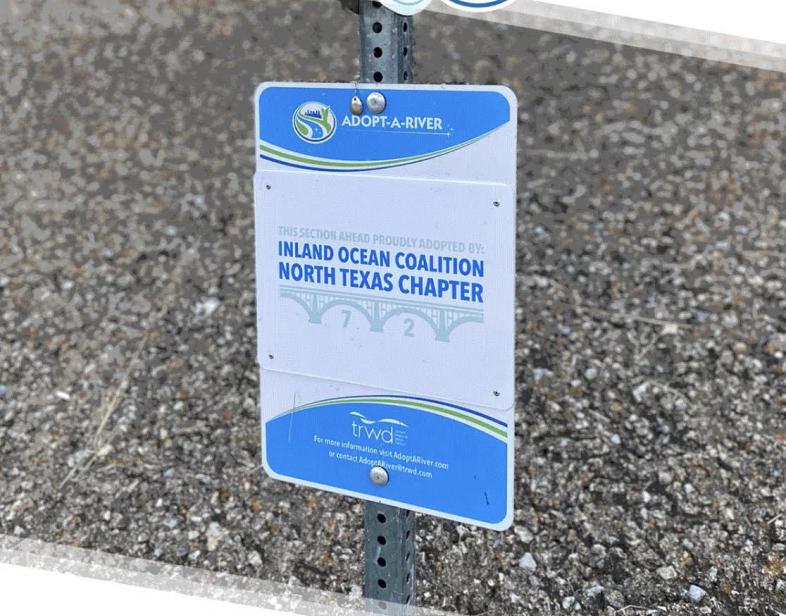 Describe the technical solution you wanted the target audience to adopt
Cleanups
We educate volunteers on the logistics and structure needed to host successful cleanups, whether at the beach, along a creek or river, or at a lake. We believe that any cleanup, regardless of "size", can create a lasting impact and inspire others. In addition to cleaning up trash, we also engage in Brand Audits, where volunteers identify the brand of the plastic found and contribute this information to a national database. This ties into our advocacy efforts to support national legislation such as the Break Free From Plastics Act; legislation that will get to the root cause of our plastic pollution problem.
Advocacy
We invite passionate ocean and watershed advocates seeking a leadership role in their community to join our IOA training. This experience provides Ambassadors with the tools they need to effectively communicate with their local and national legislative leaders. Through the training session, Ambassadors learn the skills to lead awareness efforts in their region.
Describe your behavioral intervention.
Ocean protection has long been seen as a primarily coastal issue. Only recently have inland communities found their roles to be just as important as those along the coasts, and this paradigm shift has allowed the IOC to continue to grow its impact in inland communities. While most individuals across the country don't see water or the ocean every day, we believe that fostering these connections - regardless of geography—is more important than ever. 
The IOC is the first inland-focused ocean protection organization to take on the charge of connecting the inland to the coasts, and our mission is founded on behavioral intervention–we find success in building relationships and fostering emotional connections that people have with water and the ocean, similar to the connections that individuals have with their own communities. We achieve this by implementing frameworks like Heartwired to Love the Ocean which function similarly to the Behavioral Levers detailed below. Through years of research, Heartwired identified six primary ways that people relate to the ocean (or ocean mindsets), and each mindset speaks to different emotional connections. We utilize these mindsets to foster any and all potential connections that inland individuals and communities may have with healthy watersheds and the ocean, and translate these connections into technical solutions, including cleanups and advocacy.
Behavioral Levers Utilized
Emotional Appeals
Information
Social Influences
As needed, please explain how you utilized the lever(s) in more detail.
The IOC has utilized several behavioral levers to make the organization and our training as effective as possible, while encouraging a connection to water and the ocean. The social influences and information levers are discussed in other sections of this application. 
One of our most successful levers is appealing to the emotions of inland communities. The IOC utilizes strategies in Blue Mind by Wallace J. Nichols to weave the emotional connections of individuals to ocean protection, water, and ocean protection. Nichols found that water has profound effects on our daily lives and can amplify creativity, increase generosity and compassion, and reinforce our connection to the natural world and ourselves. We incorporate these concepts in our communications and in our Ambassador training with the hope that our inland ocean community will be better connected to water in the deepest, most profound ways possible.
Implementation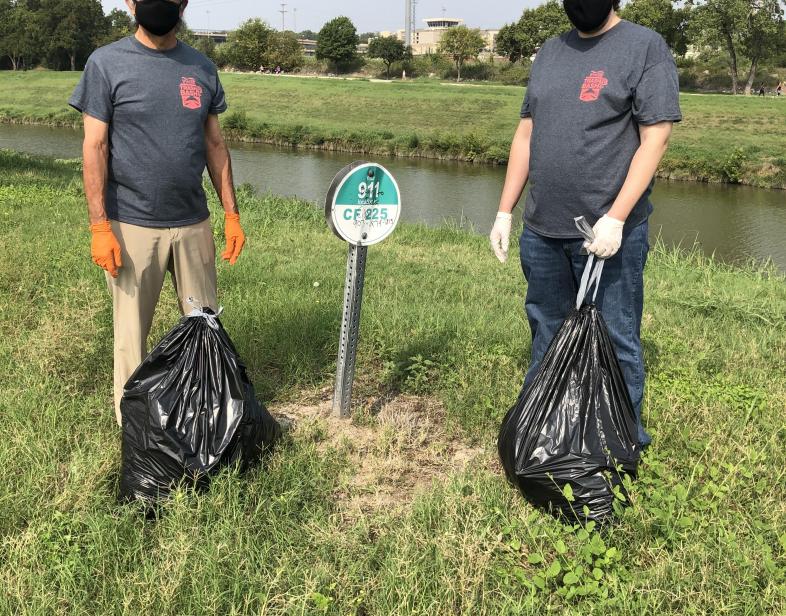 Describe your implementation
Designing the IOA program at the start of the COVID-19 pandemic brought some challenges, but also allowed the IOC to create a more inclusive and widely available training opportunity for individuals across the country.
Transitioning our training program to a solely virtual platform took our team over three months to complete. One of our key goals was to design an engaging training opportunity for all — regardless of race, gender, geography, or income. Building a comprehensive curriculum was perhaps the easiest part; the IOC has consistently held trainings on the most relevant ocean and watershed health issues. The challenge came from virtualizing this content, making it equally effective in a digital space, and creating a collaborative network that would enhance the training experience. With nearly all in-person gatherings cancelled for 2020, we found refuge in socially-distant cleanups and online advocacy as one of the best ways to connect to, and protect, our watersheds and ocean.
One of the most important topics covered in the IOA training is watershed health. While many individuals can recall from middle school science that our ocean is integral in the water cycle, far fewer can identify the correlation between watershed and ocean health. The IOA training breaks this barrier by demonstrating direct cause and effect scenarios, one example being the "dead zone" found in the Gulf of Mexico. Agricultural runoff from America's breadbasket states causes severe low-oxygen areas at the mouth of the lower Mississippi River Basin, creating a hypoxic zone that is void of marine life. The problem is exacerbated by plastic and other pollutants entering rivers and eventually the Gulf of Mexico, reducing overall water quality and ocean health. 
The IOC recognizes the need to be nimble and contemporary when discussing water problems and solutions, and we aim to provide concrete engagement opportunities in all levels of the IOA training program.
Describe the leadership for your solution. Who is leading the implementation?
IOC staff have gathered information, collected metrics, created infographics, and developed curriculum. We also formed relationships and sought a diverse group of speakers in an effort to provide the most comprehensive and compelling experience possible. The IOA training has grown to become an integral part of the next generation of inland ocean advocates.
The training sparks and strengthens participants' passion for clean, healthy water by empowering them with tools and training to translate their education into real-world impact. Once Ambassadors graduate from the IOA training, they become leaders in their own communities, dedicated to creating behavioral change and lasting impacts for our watersheds and ocean. Our Ambassadors have not only performed cleanups and advocated for healthy watersheds; they have also started campaigns to reduce water pollution. IOC staff is responsible for the recruitment and education components; our ambassadors are the entities creating lasting impacts.
Share some of the key partners or stakeholders engaged in your solution development and implementation.
We have a strong network of collaborators including Healthy Oceans Coalition, Plastic Pollution Coalition, Blue Frontier Campaign, Ocean Defense Initiative, Waterkeeper, Save the Colorado, Oceana, Ocean Conservancy, National Ocean Protection Coalition, Break Free From Plastic, Surfrider Foundation, Texas Environmental Justice Advocacy Services, the Hispanic Access Foundation and many others. Some of these organizations are financial supporters because they see the value of our boots-on-the-ground opportunity to connect directly with inland communities and legislative leaders. Some collaborators participate as speakers in our webinars and in the Inland Ocean Ambassador training. Others are key partners where we communicate regularly to strategize on national policy and legislative initiatives and discuss and share communications, tool kits, and other outreach materials.
Many of our coalitions include representation of religious institutions, environmental justice perspectives, and government bodies. We highly value these relationships and coalitions because as a small organization headquartered in Boulder, Colorado, we do not always have the bandwidth to reach out individually. However, the IOC will be pursing a partnership with Creation Justice Ministries in 2021 to further convey the connection between faith, watersheds, and the ocean in our IOA trainings.
Who adopted the desired behavior(s) and to what degree? Include an explanation of how you measured a change in behavior.
Many of the IOA program Ambassadors have stayed on and served as members of chapter leadership teams, Advisory Board members, started new chapters, and volunteered with IOC headquarters. We collect data from the Ambassadors volunteer event log that identifies how they completed their 30-hour volunteer commitment. We also saw noticeable growth in connectedness between Ambassadors and IOC chapter leads. The first virtual IOA cohort produced a new Washington, DC chapter, which has partnered with Surfrider DC to host cleanups, virtual events, and a meeting with DC Congresswoman Eleanor Holmes Norton's staff. Another Ambassador committed to hosting a cleanup in every state she visited during her "Diving in 50 States" project, and has already met with IOC's Wyoming chapter and hosted a collaborative cleanup. 
IOC Ambassadors are the energy behind continuing to grow the inland ocean movement and making connections between the inland and the coast.
How did you impact water pollution? Please be specific and include measurement methodology where relevant.
The IOA program takes watershed health seriously, and aims to continue educating and inspiring action in communities throughout the nation. Our cleanup technical solution has produced the most data since the inception of the IOA program, and measures the number of volunteers, amount of trash removed, brand name of the trash, and type of trash removed. This data is added not only to IOC's own records, but also shared with involved partner organizations. In 2020, IOC's Ambassadors and chapters removed more than 2,000 pounds of trash in over 20 cleanups, saw between 5 and 25 participants in each cleanup, and spent over 300 hours removing trash and pollution from our watersheds.
We also saw more advocacy engagement in 2020 than any other year. Our Ambassadors placed 32 phone calls and emails to their legislative leaders regarding water pollution or water quality concerns. These calls led to virtual meetings with staffers and new relationships with legislative leaders. 
How has your solution impacted equity challenges (including race, gender, ethnicity, social class/income, or others)?
We designed the Ambassador program to be as accessible as possible and offer a donation-based cost at a low entry price point. We also offer scholarships to those unable to donate. 
The IOA program produces Ambassadors who are knowledgeable about local and national issues, from impacted communities living along Cancer Alley in Louisiana to challenging national legislation facing our Congressional leaders. The program is designed to unify the energy for change and transform that energy into tangible community engagement, regardless of location or demographic. We take pride in the speakers we bring to each session, who lend voice and encourage empowerment in communities not often represented when discussing healthy watersheds and a healthy ocean. We also target underserved communities in our recruitment strategies by identifying potential partner organizations, forming connections, and giving these communities priority over our general recruitment efforts.
What were some social and/or community co-benefits?
The IOA training provides opportunities for volunteers to become leaders in their communities as they engage in activities and advocacy to protect waterways and the ocean. They become examples of how living inland and caring about water can influence large-scale change. For example, CO Congressman Joe Neguse is now a champion of water and ocean legislation in the House. IOC communities are engaged, and there is a ripple effect of inspiring others to take better care of our waterways.
What were some environmental co-benefits?
The benefits from cleanups and advocacy are obvious; we see less pollution in our watersheds, and more attention being focused to conservation on Capitol Hill. Out of the 645 hours our first cohort of Ambassadors invested into their communities, over half of those hours come from a cleanup event or from contacting their representatives and advocating for less plastic pollution or for continuing protections of our watersheds.
What were some sustainable development co-benefits?
Every action taken by IOC and our Ambassadors aims to meet criteria described in SDG 14–to conserve the sustainability and resources of our ocean. Our watershed health efforts positively affect goals like reducing ocean acidification and pollution reduction, while we work to increase the amount of protected marine areas. Introducing these goals to chapters and Ambassadors helps raise awareness and protect life below water in a pragmatic manner.
Sustainability: Describe the economic sustainability of your solution.
The IOA program relies on grant funding and donor support to operate in its current capacity. Our plan is to increase the number of trainings to accommodate more people, increase the suggested recurring donation to join the program, and seek new foundation support. We are also exploring new corporate sponsorship opportunities as well as NGO partnership to support the program. Doing so would accommodate more participants, engage more communities, expand the number of inland chapters, and further grow the inland ocean movement.
Return on investment: How much did it cost to implement these activities? How do your results above compare to this investment?
The first IOA virtual training took the bulk of time and energy; the planning process was extensive as the program needed to be developed and implemented. Once the program was set, replicating and modifying required less time and investment. In 2021, we will offer the IOA program three times, with a combination of speakers and topics. The training has become so successful that we fund a full-time staff position to organize and oversee each training and to work with the Ambassadors as they carry out their volunteer activities.
This training is a core component of the IOC. We still fundraise to cover costs but because the program is integral our mission, we strongly believe the benefits outweigh the costs. 
How could we successfully replicate this solution elsewhere?
The initial IOA program was designed to be in-person and was limited by the geographic range of volunteers and speakers. In virtual times, it is clearly replicable. The topics covered serve as an introduction to ocean and watershed protection and timely ocean issues and solutions. The program success is dependent on staff who can keep the topics timely, recruit volunteers to be Ambassadors, and to find appropriate speakers. A large part of the IOA success is staying in contact with the Ambassadors throughout the year and beyond, supporting their volunteer efforts, keeping them connected to the organization, and acknowledging the incredible value they provide.
Running the IOA program for 100 volunteers costs around $52,000 annually. Considering the value that they add to the organization and the successful outreach that they conduct, our Inland Ocean Ambassadors are making considerable efforts to engage people that would otherwise not be connected to the inland ocean movement.