An Overview Of Our Solution
Permaculture Design aims to establish a productive human supporting environment, in which needs of food, water, energy, shelter, and economy are met, WITH NO negative impact on the environment. The Permaculture designer aims to create this system, in which external inputs and work is minimized, by ensuring water, nutrient and carbon cycles are maintained and all waste is re-used.Tight interconnections between the production of food, animal husbandry, water conservation, efficient energy use and economy are designed. Techniques mimic nature and once a system is established they become self-managing and resilient.Very importantly, it designs for the long term, to handle adversity and possible catastrophe. It does this by engineering ecosystems. There is no other equivalent system today.
Who is this solution impacting?
Community Type

Additional Information
Population Impacted
Continent: Asia
Organization type
Nonprofit
Ecosystem (select all that apply)

Size of agricultural area
1 ha
Production quantity
22.4 tonne
People employed
10 people
Describe your solution
I propose a 'tree based' farming system. Tree based farming and Carbon in the soil will directly reduce vulnerability to drought and ensure adequate soil and ambient temperatures, soil structure, moisture levels and nutrients to support soil life and agriculture during the hottest months.In addition, income will be generated in the fallow months as fruiting is often in May and June. On maturation a tree can produce between 400-500 fruit.To handle water retention, encourage self renewing fertility, and defense against pests and disease, a robust planting strategy of trees and other crops is required.Together with this, water harvesting earthworks to hold and infiltrate grey and rain water into the plot must be carried out. .Water needs to be further managed. Drip irrigation for seasonal crops, especially during the early years of this plot, and a provision for irrigating trees during an emergency must be designed into the system My design for Durdih is inspired by a small area 2-3 meters wide. Here many shrubs and trees grew even in the hottest fallow months, with no disease, soils were damp loose and fertile. Just one meter away from the demonstration plot, in the height of summer, the temperature was 15-20 degrees lower than that measured in the demonstration plot.There was no need to irrigate, fertilize or use pesticides. The soil was teaming with different types of soil life and was rich in carbon.
Describe your implementation
Using a JCB fitted with a small excavation bucket, a pit 1 meter deep was dug. Then, using the same JCB we marked the position of trees and dug pits 1m wide and between ¾m to 1m deep. We then added 2 more shallow channels across the length of the plot, on contour. Using labour and farm tools we made small channels to direct rain water and grey water in to these channels.The only source was Jowar and wheat waste, but this was being used for fodder and had been brought from outside. Given the dire situation for biomass, the ONLY time this project could have been executed could have been mid July when fresh biomass of weeds, to at least 1 m in height, has been generated due to a few rains.The next step was to find labour to collect this biomass. Unfortunately, at this time of the year farmers are tied up all day grazing their cattle or spraying pesticide on their green gram crop. Labour from inside the village was not readily available. We found 2- 3 who gave us a day or 2. The situation was urgent.The farmers were told to keep the grain, use 1/4th of the stems as fodder and turn the rest back into the soil. Together with this, once the crop had reached about ½ a meter, the gaps in the plot were to be seeded with groundnut as a nitrogen fixer, and green manure. This too was to be turned into the soil.By the time tree roots have out grown the 1 meter pit, in approximately 2 years, because of continuous addition of biomass soil regeneration would be sufficient for extensive root growth.Planting the fence of glyrcidia, luceana, drumstick and the thorny bush was to be carried out through out the year as planting material was available. Plants were to be placed on the outside of the boundary ditch and 10 cm apart. When these grow they will form a strong deterrent to invading animals and be a source of fire wood and fodder. The subabul, must be used for fodder continuously and never be allowed to fruit.
External connections
Roland Frutig from Switzerland and Sabriye Tenberken from Germany is my mentor in this project.
What is the environmental or ecological challenge you are targeting with your solution?
Conventional method of chemical farming is what I am targeting. The small size of lands in rural India due to generations of division of land forces farmers into using lab-produced seed, chemical fertilisers and pesticides on a large scale in order to make farming profitable. In the process, farming becomes unsustainable and detrimental to the environment. Added to this is lack of scientific and organic innovation in farming practices as practiced by small scale farmers. There are 3 things to be fought while finding solutions to farming challenges in rural India : poverty, climate change and food insecurity. The solution lies in finding a set of agricultural practices which is profitable and at the same time sustainable.
Describe the context in which you are operating
"Durdih" village, Lakhisarai district, Bihar(India)has a total population of 2203 which is directly or indirectly dependent on farming. Durdih is extremely arid, there is minimal tree cover, the soil is hard and cracked in summer. Temperatures are soaring (above 40°C for several months in the year). There is a lack of water, and the use of pesticides is indiscriminate rendering soils toxic. The soil is dark absorbing almost all solar heat. This is extremely destructive during the hot, dry and fallow months of April and May! DARK bare soils for 4 months of the year are radiating huge amounts of heat impacting local climate and the water problem negatively.The collection of firewood has over time depleted the area of and has increased the drought, elevated temperatures and altered the rainfall pattern in the area. In May, at midday, soil temperatures were measured to be between 45°C on cloudy days and 68°C on sunny days. No soil organisms can live in these conditions. This soil goes through a fallow dry cycle every year, thereby killing soil life and getting increasingly salty. Large fallow areas releasing such heat, influences ambient temperatures and perhaps tips the conditions over to drought. In summer, water is scarce. Wells are nearly dry. Water from borewells is used for household needs. Irrigation is a huge problem.
How did you impact natural resource use and greenhouse gas emissions?
Our farmers don't have to buy pesticides and fertilisers anymore. Farmers can save their money in their investment itself. and they don't have to rely on market for their seed. Seed bank is going to open in each village for exchange within farmer. Organic food is available for all people not only for elite class. farmers can start their own co-operative to make it sustainable. Food produced is enriched with nutrients and is safe for consumption. It does not contain any harmful toxic content. Therefore it is safe for human health and controls nutrition Pollution & malnutrition.
Social/Community
Since almost all that community dwellers depend on farming,First, the system described will not require inputs or expensive pesticides saving on expenditure. Income will be got from a biodiverse mix of products . If there is loss in one due to unpredictable circumstances the others will compensate.
Water
The strategies described above uses a multipronged approach to handle water scarcity by increasing the usability of small amounts of water and harvesting every drop the land recieves
Food Security/Nutrition
Rice and wheat is grown in this area which is full of carbohydrates.
Economic/Sustainable Development
As this requires very less input, it will make farming , even for small scale farmers profitable. This also means that they will have more money to invest in good agricultural practices the next season. This will ensure livelihood for the unemployed from farmer families who do not take up farming thinking it is not profitable. This will reduce unemployment rates as well as migration in search of cheap labour elsewhere. This will boost the economy of the local community.
Climate
In this tree based system, greater amounts of air bourne CO2 will be sequestered than in the past. Additionally, if keeping cattle becomes less of a necessity than it is now (as it is just an income generator) then the contribution of cattle to climate issues will be reduced.
Sustainability
It will initially require money raised through grants. However post implementation and initial cropping seasons, It will become self-sustainable as farmers can invest their extra income in co-operatives and start direct marketing of organic produce.
Return on investment
Assist our farmers in Subsidies provided by government and Sell our product direct in market. We seek to set up our own Processing unit for sustainable growth & reduce exorbitant prices in Organic Food industry.
Entrant Image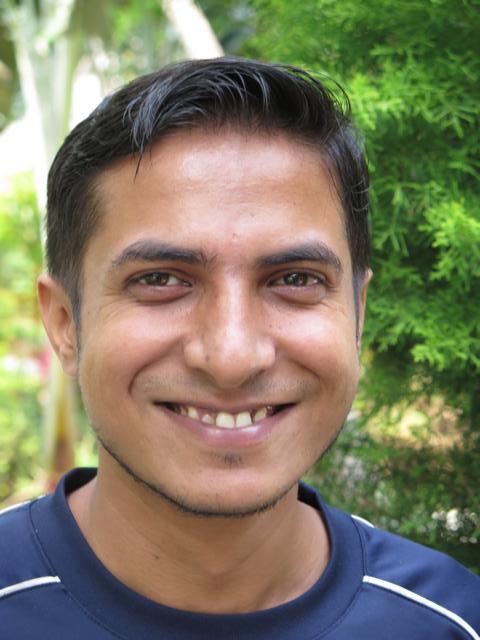 Entrant Banner Image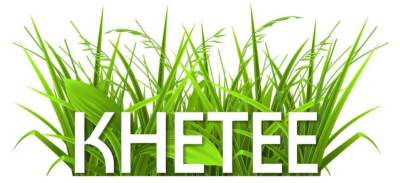 How could we successfully replicate this solution elsewhere?
It can be replicated anywhere with effective activity within communities of farmers. we want to expand our Program to every inches of our country we want to develop our own brand and have our value added products based on agro-climatic condition and need of local population and cultivation trend of that specific region
YouTube URL