An Overview Of Our Solution
THE EFFECT OF SEWAGE SLUDGE BIOCHAR AND FERTILISER MANAGEMENT OPTIONS ON CHEMICAL CHARACTERISATION OF RED FERSIALLITIC 5E SOILS IN ZIMBABWE
Who is this solution impacting?
Community Type

Additional Information
Population Impacted
Continent: Africa
Organization type
individual
Ecosystem (select all that apply)



Population impacted
10 000 000
Size of agricultural area
80ha
Production quantity
800 000kg
Describe your solution
I have engaged with Mutare city council and have started using the sewage sludge biochar in maize at Africa University farm. Most urban vegetable growers are now purchasing sewage sludge biochar for their home gardens with confidence after my research has shown that it is very safe and the scientific benefits associated with it. The use of sewage sludge biochar helps reduce aquatic life harms associated with leaching of inorganic fertilizer. It also helps in the growth of micro organisms in the soil enhancing microbial activity.
Describe your implementation
In my initial phase I have engaged with city council officials in one town and now small farmers are even accessing the sewage sludge for use in their gardens. I wish this project to be commercialized to all towns but slow adaptation due to the shortage of finance to run awareness campaigns on my side. If this technology was adopted, so may people would benefit a lot from improved yields and goo water retention as a result of sewage sludge biochar
External connections
List some of the key partners or stakeholders engaged in your solution development and implementation. Explain how your efforts connect with other sectors, such as fisheries and forestry, and other practices, such as policy and finance. (300 words max.)
What is the environmental or ecological challenge you are targeting with your solution?
Raw sewage discharge in water bodies and the continuous leaching of inorganic fertilizers into water bodies. Over 7.5 million of people in Zimbabwe are now living in urban towns which offer poorly treated water since the by products of water treatment have not be found useful. By the knowledge of using sewage sludge biochar I have gained in my masters thesis, I have seen how tremendously the urban city councils could use this technology in climate adaptation in their forage grasslands and even in row crop production. This will reduce the harmful effects of raw sewage sludge which has resulted in the growth of water hyacinth to uncontrollable levels in Zimbabwe. Aquatic life will be preserved as well as human health improved
Describe the context in which you are operating
50% of the people in Zimbabwe survive below the poverty datum line. Sewage sludge biochar is the answer to increased smallholder productivity as it increases moisture retention and improves mineral use efficiency. On the other hand it helps in climate change mitigation as biochar has the ability to sequester carbon dioxide reducing greenhouse gas emissions. About 7.5 million people are now living in towns in Zimbabwe. This has offered new challenges in the provision of adequate and safe water by the city councils. Commercialization of biochar application will see the city councils making some returns out of water treatment and becoming sustainable in a way. This will make it easy for them to provide safe water to the people. Environmentally, this technology of sewage sludge biochar will reduce the discharge of raw sewage sludge biochar in water bodies saving aqautic life as well as reducing health hazards by 90% in the first year of adoption. There are about 7000 smallholder vegetable growers who have started benefiting from the use of sewage sludge biochar in Mutare after my research has proved it at noble technology. With the current trend of urbunization in Zimabwe, the majority of the people over 10 million people are at health risk due to poor and unsafe water being offered by city councils. This project offers a very good answer to sustainability of water treatment in Zimbabwe and reducing the health risks associated with poor water treatment.
How did you impact natural resource use and greenhouse gas emissions?
The research improve maize yields, absolute and relative growth rates and also helped in modifying the soil pH. As the results showed, there was increased soil microbial growth in the first 20cm of the soil. The use of sewage sludge biochar has increased the effectiveness of water treatment in Mutare town. Most small vegetable growers are benefiting from the use of sewage sludge biochar. there was a reduction in the amount of raw sewage discharged in water bodies in Mutare town. The must be a huge saving in terms of Aquatic life although I have not gone a further step in determining the number and the benefit due to limitations of resources. From these results i foresee 7.5 million people who are living in rural areas changing their fortunes through the use of biochar technology. More technologies in this same line can be developed to increase productivity. & million people will have their health risk reduced through provision of safe drinking water by city councils.
Language(s)
Shona, English
Social/Community
About 1 000 000 people living in mutare town are benefiting from access to clean water for drinking since the city council can afford to buy chemicals through the use of some returns from the sale of biochar to the local snmall scale garden farmers around the town.500 characters max.
Water
There is a reduction in the amount of raw effluent being discharged into the water bodies and this has reduced the harmful effects to aquatic life. 500 characters max.
Food Security/Nutrition
Increase maize yield obtained through the use of sewage sludge biochar can improve food security for the small holder farmers. A lot of small garden farmers are earning a living through the application of biochar in their gardens and selling their vegatables at better profits500 characters max.
Economic/Sustainable Development
500 characters max.
Climate
Biochar is the answer to greenhouse gas emmisions since it can seqeuster carbon dioxide and reduce greenhouse gases. 500 characters max.
Sustainability
I have not received any meaningful funding and this project is still stagnant but i am approaching government officials to see if I could get funding to expand this project to all towns and cities in Zimbabwe. This project is very easy to replicate since all city councils have the infrastructure for pyrolysis of sewage sludge but it is not working. In most cases its a matter of maintaining the existing infrastructure and the advance on the technology as the project proceeds. This project can also produce methane gas in the process which can also be used as a form of green energy. City councils can also make some returns on this and have money to maintain their equipment.
Return on investment
It costed me USD $10 000. The return on this investment is very big considering the benefits associated with the use of sewage sludge. Yields increment of about 2t/ha were evident. For 80ha the return will be USD$ 24000. Return on investment of USD$14 000. This return was challened to the operations of the University farm since i was a student.
Entrant Image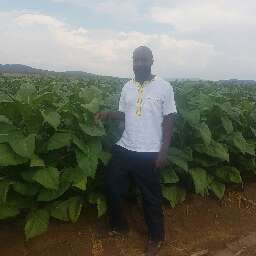 Entrant Banner Image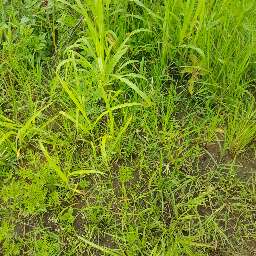 How could we successfully replicate this solution elsewhere?
Biochar application is a growing technology and it is being adopted in many countries. India is doing commercila projects on sewage sludge biochar.