An Overview Of Our Solution
In Northern Malawi over 80% of the population depend on farming to survive and poor crop yields have reduced the country to one of the poorest in Africa, contributing to recurring current 'serious' levels of hunger. Soil erosion and water availability present challenges to sustainable farming. Tiyeni has developed a deep-bed method, to improve upon the traditional ridge and furrow system, and achieve gains in water retention, soil texture & fertility, plant biodiversity and quantity and crop productivity. Adopters of the system are given a hand-up, with tools and training. After the training, Tiyeni provides follow-up support and advice for a period of three years, after which self-sufficiency is achieved.
Who is this solution impacting?
Community Type



Additional Information
Population Impacted
Continent: Africa
Organization type
Nonprofit
Ecosystem (select all that apply)



Population impacted
1,000,000
Size of agricultural area
53,489 ha
Production quantity
790,000 metric tons
People employed
12 people
Describe your solution
In Malawi, the traditional ridge and furrow system practised by the majority of the population is characterised by crops being grown annually on raised seed beds through the continuous hoeing and tillage of the land. This farming practice is widely regarded as being both labour intensive and environmentally destructive, and evidence suggests that it leads to significant problems of soil compaction and erosion, the loss of organic matter, a reduction in water infiltration, and consequently a decline in crop yields over time (especially in the absence of chemical inputs) (Materechera and Mloza-Banda, 1997; Ngwira et al, 2013). In contrast, The Tiyeni deep-bed system draws on many of the ideas and concepts behind Conservation Agriculture (CA), an approach originally developed in the Americas but promoted widely across sub- Saharan Africa in recent years, since it represents: "... an approach to managing agro-ecosystems for improved and sustained productivity, increased profits and food security while preserving and enhancing the resource base and the environment." (FAO, 2015) Tiyeni's deep-bed method has gradually been developed and modified over time through technical and scientific input, but also through field testing and consultation with farmers who constitute its 'community of practice'. The land management practices incorporate conservation agriculture and agroforestry principles as key components.
Describe your implementation
The core practices the Tiyeni deep-bed method are: • contour terracing with closed ridge and furrows – reduces soil and water loss from cultivation plots, and encourages groundwater recharge; • breaking the hard pan prior to cultivation – ensures a deeper rooting depth; • deep and wide beds are constructed – ensures a deeper rooting depth and minimises soil erosion; • zero tillage and restricted access to the deep beds – minimises soil compaction and the mineralisation of organic matter; • mulching - reduces evaporation from exposed beds and increases soil fertility matter; • composting – farmers learn how to create good quality compost from animal manure and crop residue • intercropping - maize is grown alongside different vegetables or leguminous plants e.g. Vetiver grass on marker ridges • agroforestry –trees and shrubs are grown around crop cultivation e.g. ; • off-farm pigs – are sources of animal manure and income. Key acheivements: • Moisture is kept in beds for longer, available to plants during dry spells • Water is able to percolate into subsoil where the crop roots are • Roots can grow deep and reach for the subsoil. • Fertility increases in the soil • The plant population is increased Tiyeni works by responding to requests for training from community members, who will seek the designation of a 'demonstration garden' from their community leader. Tiyeni will then train 'lead farmers' in the deep-bed system by helping them implement this in their designated demonstration garden. Lead farmers are subsequently responsible for disseminating the deep-bed system further and training 'extension farmers'. After the training, Tiyeni provides follow-up support and advice for a period of three years after which self-sufficiency is achieved.
External connections
The Tiyeni system has been developed in collaboration with farmers around Mzuzu and endorsed by the Ministry of Agriculture, Irrigation and Water Development (Agriculture Extension Services and Land Resources Conservation Services). Tiyeni collaborates with Chitedze and Lunyangwa Agricultural Research Stations, and Government Agriculture Officers (AEDOs), who are responsible for agricultural communities in each area and able to oversee the construction of the deep-bed system following initial training by Tiyeni staff. Tiyeni has links with the University of Worcester, University of Mzuzu and Wetland Action (NGO), all of whom provide technical and research support at no cost. Tiyeni collaborates with linked organisations by horizontal integration (with other agricultural NGOs), including Temwa with whom we have a memorandum of understanding, and vertical integration (with other development organisations, including those responsible for health, education, clean water, etc.)
What is the environmental or ecological challenge you are targeting with your solution?
Tiyeni focuses on soil and water conservation to: • reduce water run-off and soil erosion • conserve soil moisture for plant growth • improve the physical condition of the soil. • increase ground water supplies. • reduce siltation and flooding in low lying lands. Soil erosion is considered one of the root causes of stagnating or declining agricultural productivity in Sub-Saharan Africa¹ and water access, one of the greatest challenges to sustainable development across Africa². Climatic shocks - such as drought, erratic rains and flooding, often result in poor or failed harvests and high levels of acute food insecurity. Agricultural practices are among the most impacting factors on soil processes, formation and development³.
Describe the context in which you are operating
In Northern Malawi over 80% of the population depend on farming to survive. Rain-fed agriculture is the dominant source of food and feed production in sub-Saharan Africa⁴, providing nearly 90% of staple food and feed production⁵. Water availability is projected to be less than half of 1990 levels in Malawi by 2025. The individual impact will be greatest to the poor, who have the most limited access to water resources⁶ and will be hardest hit by the resultant increase in maize price.
Poor crop yields have reduced the country to one of the poorest in Africa and contributed to recurring current 'serious' levels of hunger⁷. The 2015/16 agricultural season has been extremely poor, largely due to a devastating El Nino⁸. A report by the Mzuzu Agriculture Development Division (MZADD), the Agricultural Production Estimates Survey report for second round 2015/2016, covering the districts where Tiyeni operates, shows that rainfall patterns have been becoming more erratic and extreme. The report indicates that 47,904 families experienced food insecurity and 53,489 hectares planted to different crops were affected.
How did you impact natural resource use and greenhouse gas emissions?
We achieve gains in water retention, soil texture & fertility, plant biodiversity and quantity and crop productivity. Conditions create a living soil that enhances the population of beneficial organisms that naturally control pests and diseases. Key improvements include: • Mulching encourages termites to digest the mulch so that dry cellulose is taken down into the ground which acts as a fertilizer. • Crop rotation reduces pesticide use. Northern Leaf Blight is a good example of a disease that has increased over the last several years, and can be reduced by rotating maize and soybeans. • Vetiver grass attracts species of stem borer, and diverts these pests away from food crops. • Vetiver can be used for thatching materials, construction and craft making. • Organic matter breaks down much more slowly in a permanent bed system, thereby conferring enormous physical, chemical and biological benefits to the soil.
Social/Community
Our work adopts active participatory processes to engage community members & the growth of Tiyeni has been a social/farmer-led phenomenon. Local community leadership and the farmers contribute land for a demonstration garden, which provides a learning focal point. Lead farmers, who are selected by fellow farmers, have the responsibility of training follower farmers on their demonstration gardens. The farmers work together and share experiences for a complete production cycle which strengthens co
Water
Rather than expanding the harvested area or relying on irrigation, the Tiyeni system achieves maximum infiltration of rainwater: • Stops water running downhill keeping it in the holding ditches • Allows water to percolate into the subsoil • Allows roots to grow deep and reach for the subsoil • Lowers the day temperature of the soil in the beds • Reduces evaporation though lower surface area and the cloaking effect of mulch
Food Security/Nutrition
Changes in environmental variables are linked to changes in socio-economic variables, and through engagement in Tiyeni activities, beneficiaries experience increased well-being in terms of food supply, nutritional status, and health: Within three years of commencement participants become self-sufficient in food production, with yields increased by over 200%. 500 characters max.
Economic/Sustainable Development
Surpluses available for sale can be produced, providing farm income. Results indicate an improved household income status by at least 20%, for approximately 50% of Tiyeni deep-bed technology adopters. Some people use the agroforestry shrub Tephrosia for fishing. Leaves of some agroforestry shrubs are palatable to livestock, and can therefore enhance meat and milk production.
Climate
An increase in on-farm trees and shrubs, and soil organic matter, helps sequester carbon.
Sustainability
Beyond core funding requirements, the cost of replicating the method is limited by project emphasis on training and capacity building through knowledge acquisition. After three years farmers are self-sufficient and food-secure. All major project stakeholders (farmers, local leaders and government staff) possess the skills and knowledge to disseminate and implement the deep-bed system. An exit plan entrusts local stakeholders and project beneficiaries with leadership in implementing project activities, which guarantees continuity and sustainability. Tiyeni operates with grant funding and receives a small proportion of yearly funding from several organisations and individuals in the UK.
Return on investment
The Tiyeni deep bed method is a "preventative" approach. The project is farmer led and costs are low: • £10 buys a toolkit for 1 farmer • £50 buys a pig for a village • £250 will build a brick pigsty and provide a pig for a community. • £500 pays for the first year of the village demonstration garden • £2,800 is the total cost for the entire village programme over the 3 years from crisis to sustainable food security, for up to 300 villagers. Sustainable food security changes the lives of families and communities forever. Research has found a strong correlation between agricultural productivity growth and poverty reduction, which is strongest amongst resource - poor low-income countries, such as Malawi⁹.
Entrant Image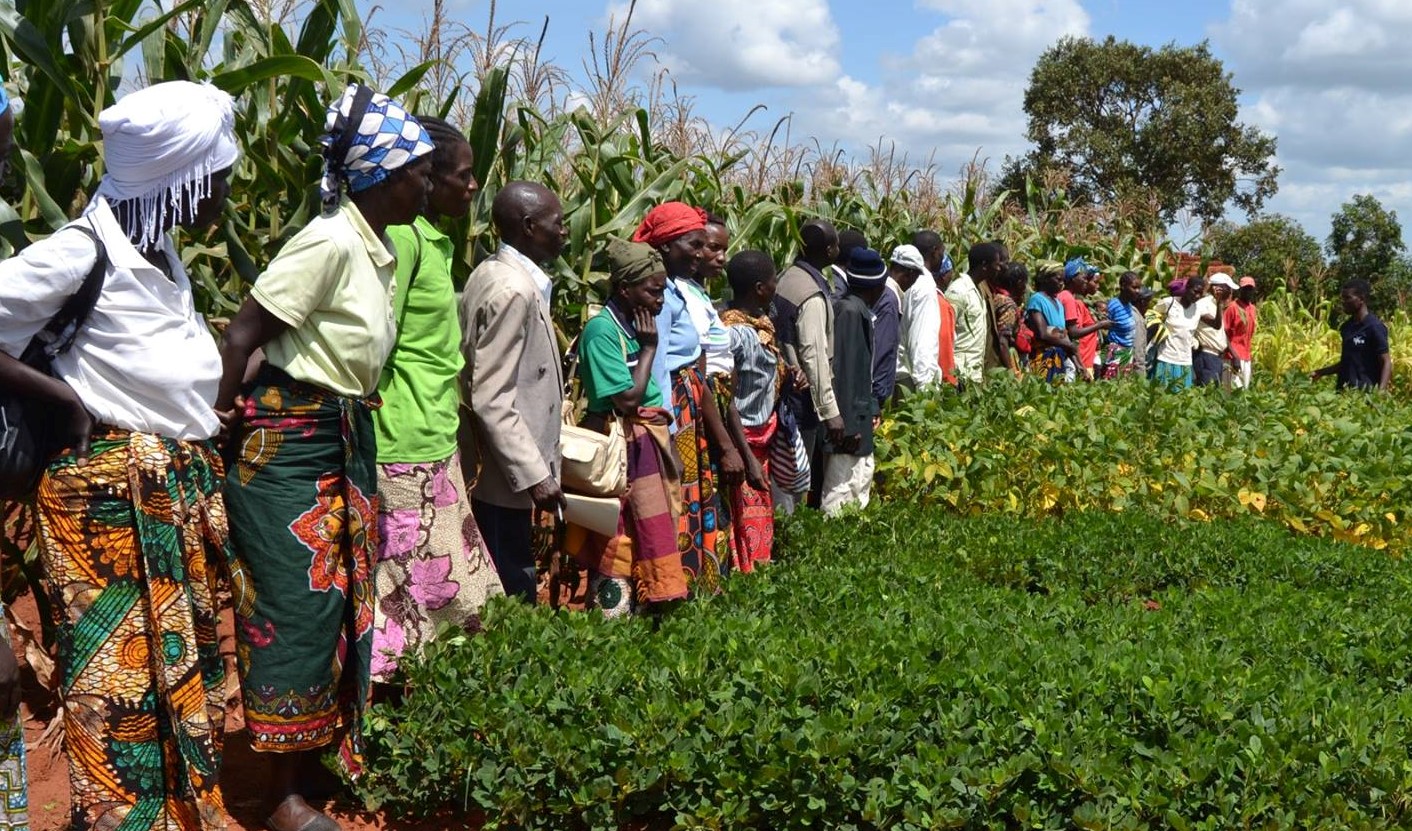 Entrant Banner Image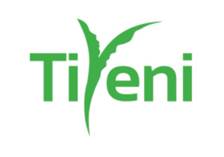 How could we successfully replicate this solution elsewhere?
Current training efforts are largely confined within a 45km radius around Mzuzu city, but due to demand, there is a need to extend and expand our farming training. We have a project ready for implementation, to meet the growing and urgent need. The budget for year one is £91,455.95. The full budget over five years is £240,159.92. Over five years the scheme will involve 187,400 smallholder farmers and benefit around 1 million people. After the first year, the project will expand its reach through monitored peer-to-peer learning at a lower cost. The additional needs are project equipment and materials, costs associated with visibility activities & events to disseminate the method, recruitment of 3 further Field Officers, and monitoring and evaluation activities.
YouTube URL