An Overview Of Our Solution
Net Your Problem, LLC (NYP) engages coastal communities, recyclers, manufacturers and brands to contribute to the blue and circular economies by recycling end of life fishing gear. Started in 2017 in the Aleutian Islands of Alaska, NYP has facilitated diverting 880,000 lbs of retired fishing gear from landfills and the environment. This material instead is cycled back into the plastic supply chain to be remade into new products.
With success seen in implementing a recycling service in solution to the abundance of end of life fishing gear, NYP has developed recycling programs in southern California, and Maine, with a program in development in American Samoa. The key elements of success that we have seen through our three programs include creating a local connection who is familiar with the geography and industry and working side by side with the community. 
Who is this solution impacting?
项目涉及的生态系统

社区类型


Additional Information
Population Impacted: 12,000 pop of Unalaska, Kodiak, and Cordova, Alaska
Continent: North America
电子邮件
erin@netyourproblem.com
背景分析
Currently, the majority of fishing gear is made of plastic, an inexpensive, relatively lightweight, and durable material that is a consumable tool that helps fishermen earn their living. When fishing becomes less effective and needs to be thrown away, we noticed an issue. The most utilized disposal methods for end of life fishing gear around the US are landfill, incineration and indefinite storage (whether paid or free). Disposing of waste in the landfill takes up space, using up valuable years of a landfill's life and produces more greenhouse gas emissions than recycling. Incineration wastes a valuable petroleum resource and indefinite storage makes space unavailable for other more productive uses.
However, a significant portion of fishing gear can be mechanically recycled. In the Aleution islands where space is at a premium, NYP created logistics and solutions to connect end of life fishing gear into the recycling stream. 
Solution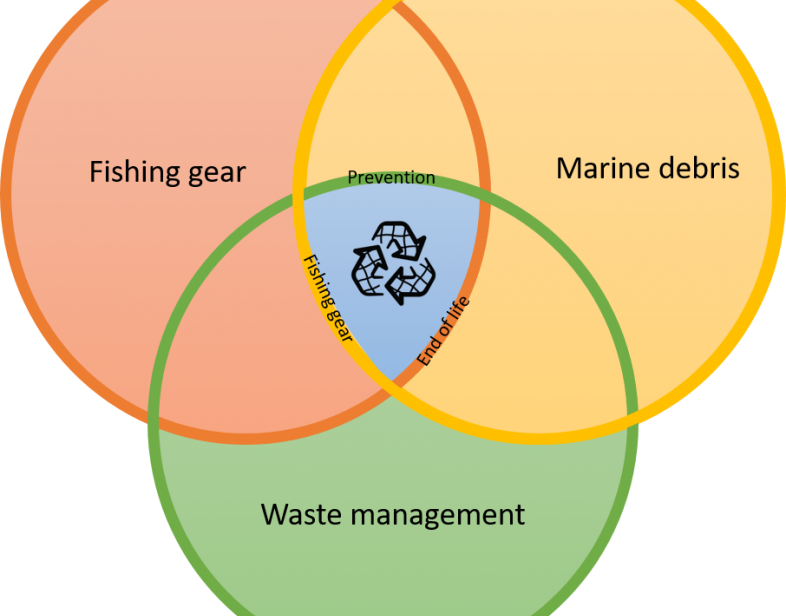 描述您希望目标受众采用的技术解决方案。
Our solution is a new process. By offering a recycling option for the fishing industry, harbors and ports, seafood processing companies and municipal governments, we can dispose of fishing gear in a way that is preferred according to the waste hierarchy, reduces environmental impacts across a variety of metrics and ultimately reduces the amount of fossil fuels that need to be extracted to produce virgin plastic.
Programs that we have implemented in California, Alaska, and Maine, are designed to be easy and only require fishermen to drop off or identify gear they want to dispose of.  We take care of the rest.  We value transparency, and are crystal clear about what happens to the gear once we dispose of it.
描述你的行为干预。
The option for recycling fishing gear was not available in some of the top fishing ports in the US, Dutch Harbor and Kodiak.  We believed there was a need for an alternative to landfill or indefinite storage and because fishermen and fishing companies already paid to landfill or store their gear, the decision to pay to recycle their gear was easily made.  Now that we have proof of concept, we are working on encouraging more boats to deal with a problem they might not know they have, by sorting through their old gear piles.  
In California currently, a gear regulation change that requires a responsible disposal method of no longer legal gear is the driving force for recycling. This material incentive created the need for clear and effective communication to fishermen on where to drop off their retired gear.
And in Maine, where space is available, the driving force for reuse and recycling of fishing gear is social influence, stewardship, and marketing potential of how recycling can improve the Maine brand of seafood. 
使用的行为杠杆
Choice Architecture
Information
Material Incentives
Rules & Regulations
Social Influences
如需要,请更详细地解释你是如何使用杠杆的。
NYP utilizes choice architecture by organizing collection that aligns with the beginning and end of the fishing season when fishermen are more likely to go through their gear. 
Information on our services is spread through community meetings, engagement with local industry groups, marketing campaigns on social media, informational videos, and one on one conversations with stakeholders. 
Material Incentive and rules and regulation levers are currently being using in our California project where there is a financial incentive for gill net fishermen along the coast to recycled their newly prohibited fishing gear. 
Social influence levers are utilized in all of our programs as the act of one participant has the ability to create a behavior change in small communities. We also utilize linkedin and instagram social media platforms where we have 661 followers. 
Implementation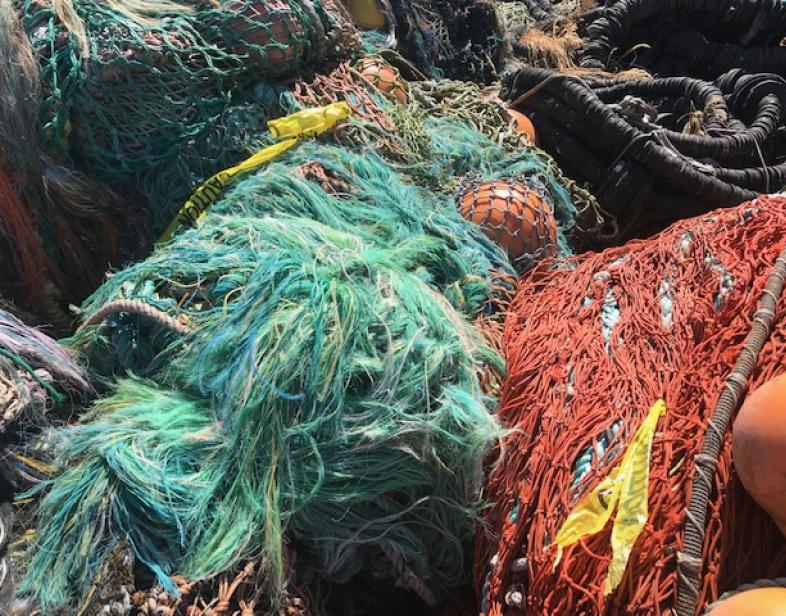 描述项目的实施。
The success of Net Your Problem's approach is that our staff is part of the community and that we build critical relationships in the community and with industry to help them solve their fishing gear waste disposal needs. Each community's needs are different, therefore the solutions are different, and it is important to Net Your Problem that there is support and input to develop a tailored, individual solution that is supported and used by its residents. For example, in island fishing communities, space is at a premium and the value of reducing the amount of end of life gear that ends up in the landfill is the driving force for recycling. In California currently, a gear regulation change that requires a responsible disposal method of no longer legal gear is the driving force for recycling. And in Maine, where space is available, the driving force for reuse and recycling of fishing gear is social influence, stewardship, and marketing potential of how recycling can improve the Maine brand of seafood.
We see evidence that Net Your Problem's recycling solution has been adopted in Alaska due to ongoing participation in Dutch Harbor and expansion to Kodiak. We also have demonstrated success in Maine just four weeks after being open, with one disposal customer and four reuse sales.
Net Your Problem's recycling service is a competitive option for end of life fishing gear. There is a widespread societal understanding that recycling is more environmentally responsible than throwing something in a landfill. If given an easy recycling option, many people choose to recycle. This tendency to act responsibly informs and enables those who choose to recycle their end of life fishing gear with Net Your Problem. 
The biggest success factors are to make end of life fishing gear logistically easy and a financially viable option for the communities and fishermen involved. The greatest challenge is securing funding to offset transportation costs.
描述项目的主导者。谁在主导项目实施?
Net Your Problem is a woman run business founded by Nicole Baker when she saw the connection between the amount of fishing gear taking up space on Unalaska, Alaska and the technical ability to recycle such gear.  
New outposts of Net Your Problem are found in California and Maine are both being developed and managed by women. Each development is dependent on the local community and as we engage a wide variety of stakeholders including fishing industry members, municipality leaders, gear manufacturers, recyclers, local businesses, and artists, just to name a few.  It is critical we build these programs with a diverse set of people and perspectives.
分享参与解决方案开发和实施的关键合作伙伴。
Net Your Problem has been in operation since June of 2017, and formally registered as a business in early 2018.  Key early partnerships was with Plastix, the fishing gear recycling company located in Denmark, Trident Seafoods, a prominent fishing company in Dutch Harbor, and the Global Ghost Gear Initiative. These organizations facilitated Nicole Baker logistics development on Dutch Harbor, a community where she had spent significant time and knew well. Since that time, we have grown our recycler network from one to eight, have recycled fishing gear for 18 vessels, three tribes, one net manufacturer and two community groups including the Copper River Watershed in Cordova, Alaska who is our partner in collecting fishing nets in that area. NYP has also engaged with a number of unlikely stakeholders as well which include a brewery, construction companies, landscapers, resorts, and fishing apparel companies.  With covid and increased travel restrictions, our partnerships in local communities have been paramount to continued operations. 
Impact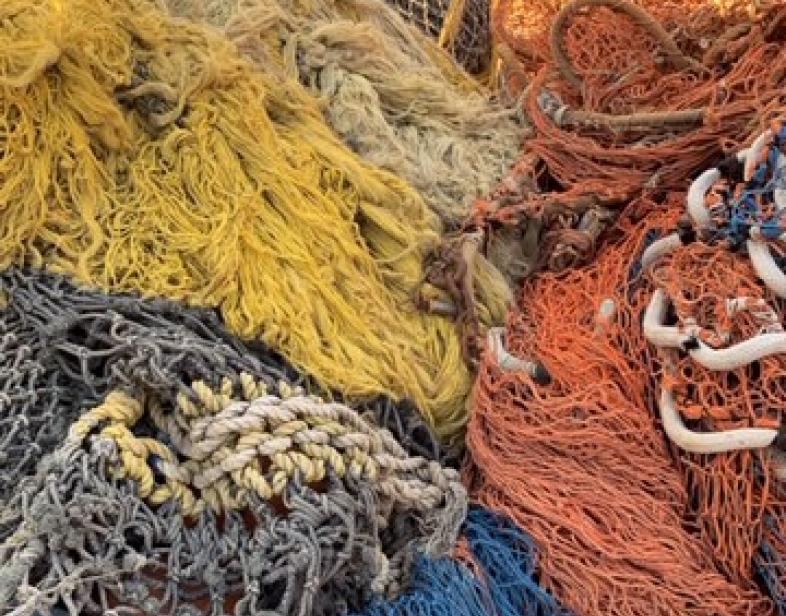 谁采用了期望的行为,采取的程度如何? 解释一下你如何测量行为变化的。
In Alaska, since 2017 NYP has diverted 880,000lbs of fishing gear from landfills into the circular economy. We have grown our recycler network from one to eight, have recycled fishing gear for 18 vessels, three tribes, one net manufacturer and two community groups; have completed the Maritime Blue Accelerator program; have consulted for seven companies and have formalized partnerships with a variety of organizations who support us in achieving our mission, including Grundens.  Because of this success, we have been featured in over 25 blogs, podcasts, radio shows and articles, including some by Forbes, Geekwire, National Fishermen and Fishermen's News.  We have been asked to give presentations to a variety of different audiences including at fishing industry meetings/events, inter-governmental meetings, waste management conferences as well as to other entrepreneurs.  
项目是如何影响水污染的?请详细说明并包括相关的测量方法。
Since 2017, Net Your Problem has been able to recycle 880,000 lbs of end of life fishing gear in small, island communities. By recycling this material we are able to: prevent fishing gear from becoming marine debris, divert material from the landfill and incinerators, and reduce greenhouse gas emissions, energy use, oil consumption and the need for additional fossil fuels for virgin plastic product production. Through more responsible management of this specialized class of waste, we can reintroduce these materials into the plastic supply chain, preventing them from becoming part of the plastic that enters the ocean each year.  In addition, fishermen are some of the greatest stewards of our ocean resources and offering them a recycling solution for their fishing gear empowers them to think more holistically about the sustainability of all their fishing practices.
您的解决方案如何促进平等(包括种族、性别、民族、社会阶层/收入,或其他)?
We understand that not all fishermen will be able to pay for disposal so working on building coalitions that include likely and unlikely partners to help distribute costs.  This model will become especially relevant as we expand geographically and work with small scale fisheries in developing countries. NYP is a woman led organization that works with and within communities to implement our end of life fishing gear recycling solution. 
During summer 2020, NYP worked with a high school intern with the Launch-206 internship, a collaborative internship program that supports local industries with meaningful worksite learning experiences for high school students aligning with their High School and Beyond Plan. 
社会和/或社区是如何受益的?
As our work relies on the community for success, co-benefits include additional employment opportunities and positive marketing opportunities.
环境是如何受益的?
Through our prevention technique, the environmental co-benefit of fishing gear recycling is that we will have cleaner coast lines. 
可持续发展如何得到促进?
In island communities, where space is limited and expensive, the utilization of end of life fishing gear recycling diverts tons of material from entering a landfill or taking up space in storage lots. By removing this gear and sending it for recycling, the lifetime of a landfill can be extended and storage lots can be opened up for sustainable development. 
Replication and Scale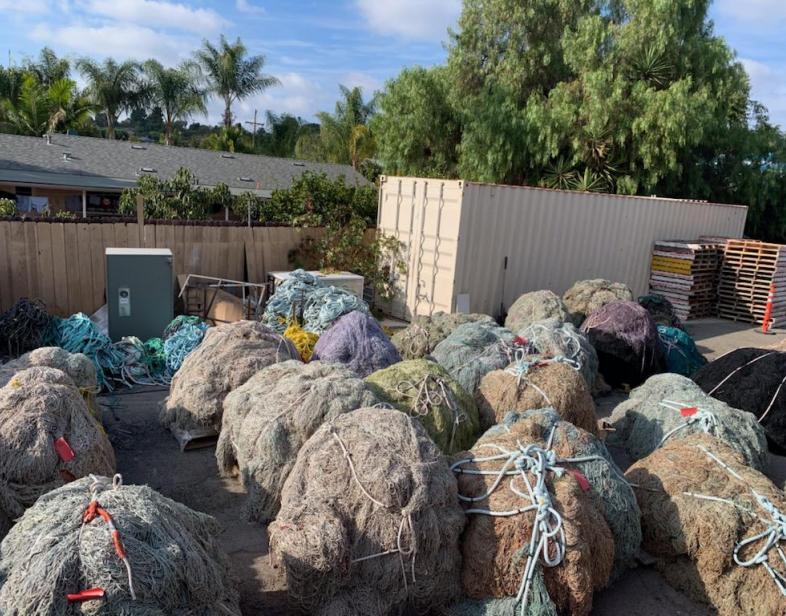 可持续性:描述你的解决方案的经济可持续性。
Net Your Problem is a LLC and relies on market-based revenue by those who hire Net Your Problem to facilitate the recycling of their fishing gear.  This was especially important to us as we began this journey; we believe the only way to truly make a long term impact in waste management is to make a business case for it.  As ocean plastic and marine debris issues grow in the public eye and processing capacity for these materials increases, the market potential will only grow.
投入产出:实施这些活动的成本是多少?与你上面的结果相比,你的结果如何 这投资吗?
This solution has been entirely funded by the Founder's personal investment of time and money, commercial loans and revenue from customers. The total sum of the initial personal investment is $62,000, and we believe that the return on investment, in terms of the impact we have been able to have, is truly unmatched. For only USD $0.07 per pound of fishing gear, we have been able to transport 400 tons of material from remote fishing communities to a recycler by working with over 20 customers, marketing our solution, establishing our business in multiple jurisdictions and hiring two part time regional representatives. Our modest initial investment has resulted in self sustaining, profitable (per unit) waste management systems.
如何能将这个解决方案成功推广在其他地方?
As fishing is found in nearly every coastal community, the need to recycle end of life fishing gear is widespread. Implementation of a fishing gear recycling program is possible in every coastal community given adequate funds and workforce and participation by the community. 
The biggest obstacle is securing funding to be competitive in markets where waste disposal options are free. This entails buy-in and investment from a wide range of stakeholders that benefit from fishing gear recycling including municipalities, ports, fishing companies, boat captains, gear manufacturers, and seafood processors. Selling seafood is all about good product and good marketing and responsibly recycling fishing gear is an excellent marketing platform that promotes the brand and also positively impacts the environment in which people are earning their livings.