An Overview Of Our Solution
We reduce the amount of waste plastic enters into the oceans by recycling waste plastics and transforming them into durable plastic timbers used for building, construction as well as furniture making, we collect these waste plastic through our social program where low income communities are able to access health care on exchange with their waste plastics.
Who is this solution impacting?
项目涉及的生态系统



社区类型

Additional Information
Population Impacted: 3,200,000
Continent: Africa
Challenge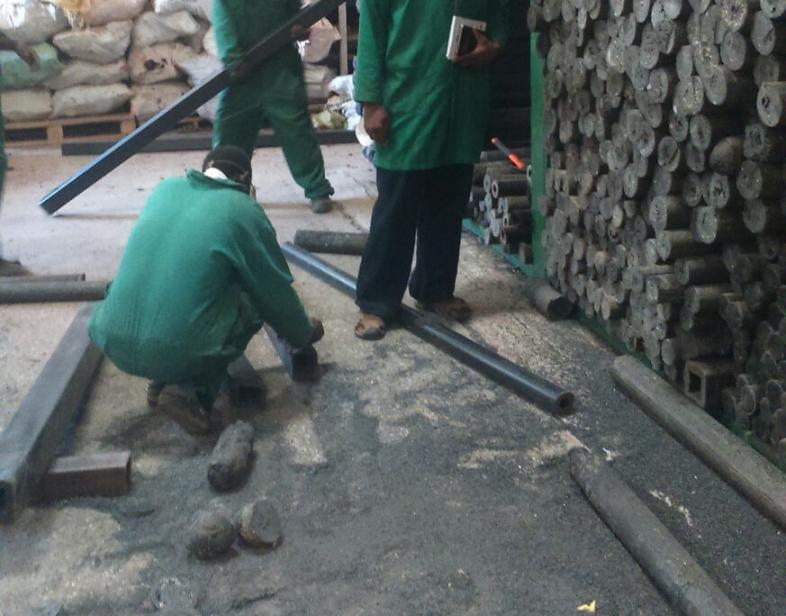 背景分析
Every year more than 9 million tons of plastic garbage ends up into our oceans causing ocean pollution and threat to marine life, and by the year 2050 there could be more plastics than fish In the ocean, Waste management is one of the environmental problems that most cities are struggling to manage. As the number of residents in most cities is increasing so is the production of solid waste. Very unfortunate, effective environmental and sustainable measures to manage the waste are lacking. Our country generates about 4,800 tones waste every day of which 38% is plastic waste, which ends up in landfills and oceans. While both the local administrators and environmental legal bodies  understands the health risks involved, the lack of financial and technological capability has left the city residents grasping for help.
描述您希望目标受众采用的技术解决方案。
We have developed a chemical free and energy conserving technology called "Waxy ӀӀ technology" to recycle and transform ocean plastic garbage into durable and long lasting plastic timbers, Plastic timbers are affordable alternative to wood timbers, hence reduces the need for building material manufactured from wood, helping to preserve forests, cut down on deforestation, reduce the plastics ending to the oceans and further mitigation of climate change.
Durable, long lasting, recyclable and affordable plastic timbers manufactured using recycled plastic waste are ideal product for building, construction and furniture making and are normally made in 10ft on average and shaped either round or square.
描述你的行为干预。
To motivate the community to see waste as a resource, we launched "Garbage medical Insurance" a micro health insurance program which uses garbage as financial resources, with this program the community pay medical services using garbage. This way the community mobilizes their own resources to improve health access and breakdown barrier between health facilities and community.
如需要,请更详细地解释你是如何使用杠杆的。
We believe that health is fundamental human rights. But, in reality many people can't get health access because they don't have enough money and the cost for medication is expensive. Then, we start to think, How could we create health financing model which is permit all of people to get health access. Yeah, Garbage is the best solution, because almost every day every house produced garbage which is not used, so that all citizens can join with our program. Besides, in our country residents must pay a fee to dispose of their garbage, we offer to residents to submit their garbage to us, and they can get medical health insurance coverage. 
描述项目的实施。
Visit and register poor slum families who are willing to collect and give their plastic waster and also participate in monthly beach cleaning and able to exchange all the collected plastics for medical health insurance for their families.

Once per week we visit these families collect and measure the waste plastics collected .

Waste plastics are sent to the factory, then sorting and shredded in preparation for manufacture of plastic timbers.

We then manufacture of plastic timbers from the collected waste plastics and then 

market our pl

astic timbers through various media such as internet and newspaper.

We then distribute and retailing plastic timbers through various channels such as stockiest.

The revenue generated covers the cost for medical health insurance for these poor slum families and operation costs.
描述项目的主导者。谁在主导项目实施?
Mr. Bernard Ernest - Technical Director who oversees all production, holds Master of Engineering degree in Biochemical.
Mr. Christian Mwijage, Managing Director who oversees operations, holds a bachelor degree in Business Administration and Marketing.
Madam, Elineca Ndowo, Chief Finance Officer holds a Masters Degree in Project management and financing from the University of Daressalaam
分享参与解决方案开发和实施的关键合作伙伴。
CHI - Community health Insurance, which is a government entity providing affordable medical insurance, we partned with them to negotiate for affordable premium option we pay for these poor families offering plastic garbage. 
Clean Oceans Network  -  A youth social enterprise we have partnerd to work together in monthly ocean cleaning 
谁采用了期望的行为,采取的程度如何? 解释一下你如何测量行为变化的。
We measure the behavior change by looking on the number of families who has stopped throwing their  garbage and in water streams and have decided to do the sorting at the house hold level and at the end joined our program by exchanging their waste plastics for medical health coverage for their families, as of now we have active 126 Members.
项目是如何影响水污染的?请详细说明并包括相关的测量方法。
Every month we withdraw over 25tons of plastic waste from environment and reduce the amount of waste plastics ending to the ocean and recycle them into durable plastic timbers used for building, construction as well as furniture making.
您的解决方案如何促进平等(包括种族、性别、民族、社会阶层/收入,或其他)?
We have created more than 42 direct and indirect jobs, where 52% are female and youth from marginalized communities on the other hand with Garbage Medical insurance, while improving healthcare access and sanitation, we aim to reduce high child mortality rate in slums by 35% and reduce by 65% deaths among expectant women caused by home-based deliveries and post-natal bleeding.
社会和/或社区是如何受益的?
We generate 42 reliable jobs opportunities for youth and widow women, who manage the collection and the sorting.

We have empowered the 126 poor slum folks' access to health facilities by allowing poor families exchange their garbage for medical coverage
环境是如何受益的?
All plastic timbers are manufactured from post consumer plastic waste and packaging materials and are hundred percent recyclable. Like this, over 10 tons of plastic wastes are permanently withdrawn from the environment every month. Moreover, the plastic timbers offer an alternative building material to wood and hence curb deforestation. For every 25 plastic timber sold, we save a fully matured Red Cedar Tree.
可持续发展如何得到促进?
Our project withdraws an item which is considered to be a waste and converts into a useful product which is highly on demand. This way we provide sanitation to slum areas where blocked drainage and sewers due to plastic is common, we employ locals in plastic waste collection where they earn US$ 5.75/day, we pay those employed in our plant at 1.3 times the average national wage. Being a for-profit social enterprise, we are economically sustainable through sales of our plastic timbers
可持续性:描述你的解决方案的经济可持续性。
Normally the plastic extrusion process takes time, which increases energy consumption and increases production costs; this has been a major challenge to many plastic extrusion facilities in many parts of the world, We have developed a chemical free, and energy conserving plastic extrusion technology called "Waxy ӀӀ technology" which uses natural profiled waxy during the extrusion process, helping plastic materials of different polymers reach their melting point quickly while retaining their original stability and strength, hence low energy consumption resulting to low production
投入产出:实施这些活动的成本是多少?与你上面的结果相比,你的结果如何 这投资吗?
As per our attached business plan, the minimum initial costs were USD 50,000 and the break even on the third year of operations.
如何能将这个解决方案成功推广在其他地方?
We have developed a training manual for the same project be implimented else where.