An Overview Of Our Solution
The Oceanic Standard (TOS) is a set of research-backed guides and badge verification system that helps various industries minimize their environmental footprint and adopt sustainable operating practices. TOS industry-specific editions support shifts in operational infrastructure and is a resource for political action and reform. TOS connects businesses directly to approved sustainable vendors for cost-effective alternatives to products that threaten our planet. TOS badge verification system allows businesses to communicate their sustainability achievement.
Who is this solution impacting?
Ecosystem


Community Type



Additional Information
Population Impacted: 20,000,000
Continent: North America
General Information
Organization type
Nonprofit
Email
cassia@oceanic.global
Challenge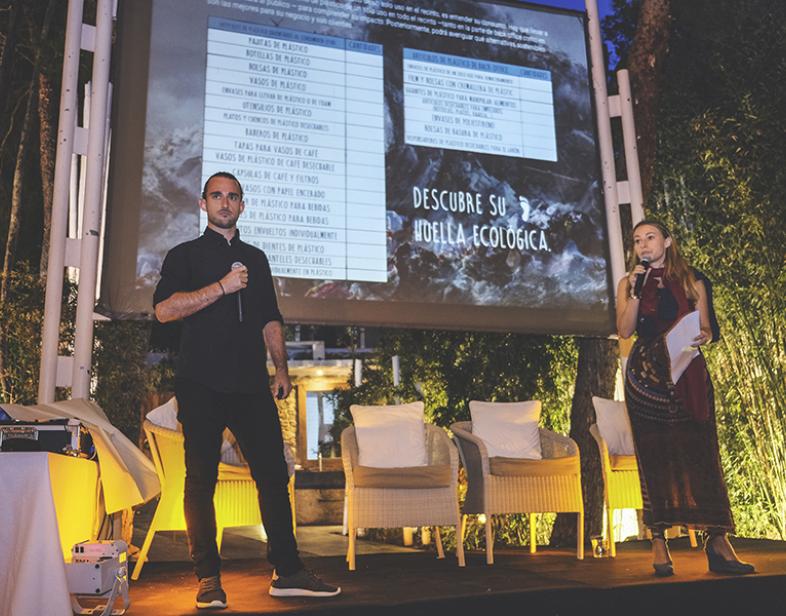 Context Analysis
Ubiquitous plastic pollution is both a public health crisis and a threat to the health of our
planet, on which we all rely. Companies need to change their practices and are under
pressure from consumer demand and increasing legislation on single-use plastics, but
they often don't know where to begin. The Oceanic Standard (TOS) program works with
businesses to make it easy for them to do the right thing while navigating local
regulation, waste management infrastructure and supply chains.

Since its launch in April 2018, TOS has engaged nearly 400 businesses across 26
countries with the support of 60 consultant partners and a network of 300+ sustainable
vendors offering alternatives to single-use plastics, so far impacting seven policies
banning single-use plastics in the US, New York State, New York City, Ibiza, and
Barbados.

(TOS begins with plastic & waste as a gateway, then features solutions for sustainable
food procurement, energy, water, wastewater, etc.)
Solution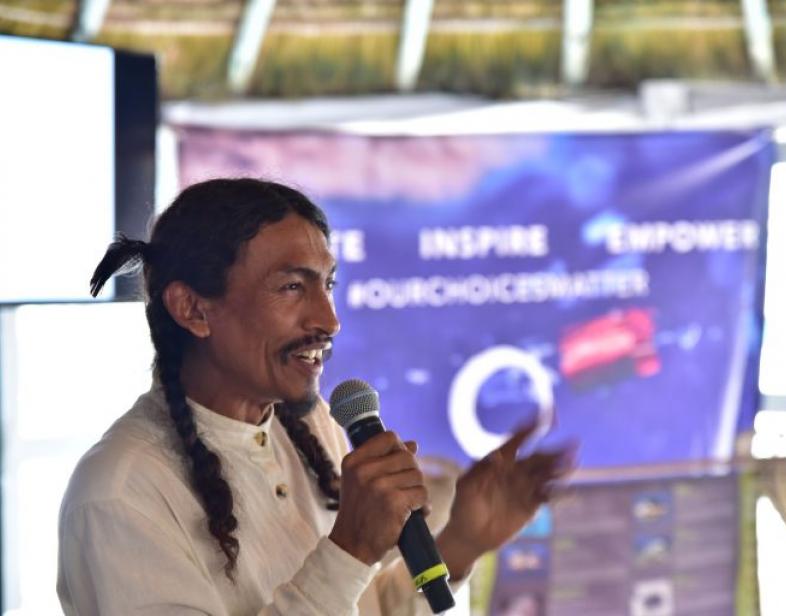 Describe the technical solution you wanted the target audience to adopt
The goal of TOS is to get businesses across the sectors of hospitality, tourism, events,
corporate office space, music, and sports & entertainment to eliminate single-use plastics in their operations and to improve waste management practices. TOS defines a set of sustainability criteria for alternatives to single-use plastics that are considered to be genuine solutions. (You can see more in our Greenwashing Guide: https://oceanic.global/greenwashing/.)

In a hierarchy of best practices, TOS places priority on reusable or bulk refillable solutions that eliminate disposable options and the concept of "waste". If disposables are necessary in a given context, TOS recommends alternatives compatible with available waste management infrastructure. With regards to waste management, after source reduction, TOS recommends a priority on donation (food donation, reuse / second-hand markets), organics waste recycling (composting), and recycling as a last resort.
Describe your behavioral intervention.
TOS has developed four tiers of verification badges to recognize businesses that
advocate for sustainability within their industry:

1) "Plastic-Free" awarded to venues that eliminate single-use plastics in their
operations.
2) "Ocean Champion" awarded to venues that implement 6 or more of our suggested
sustainable practices.
3) "Sustainability Steward" awarded to venues that implement 3 of our suggested
sustainable practices (outlined in the Standard).
4) "Straw-Free" awarded to venues that eliminate single-use plastic straws.

Once a business earns a badge, they receive the badge assets, a certificate, and social
media educational infographics to announce their achievement and to share their
initiatives with their community as well as the motivation behind their choices. Oceanic
Global features all businesses on a map on the website. The badges have been a major
incentive for businesses who recognize the consumer demand for social and
environmental responsibility. 86% of American consumers would switch brands to one
that is associated with a good cause. Companies abiding by social or environmental
standards show higher operational performance (Morgan Stanley). Three in four
Millennials and Gen Z consumers are willing to pay more for sustainable products
and services (Nielson).
Businesses we work with including office spaces and hotels cite the badges as helping
to define a collective goal for action and are helpful marketing tools to celebrate their
success.
Behavioral Levers Utilized
Choice Architecture
Emotional Appeals
Information
Material Incentives
Rules & Regulations
Social Influences
As needed, please explain how you utilized the lever(s) in more detail.
ARCHITECTURE: We frame sustainability as achievable, streamlined and cost-effective and
break it down into smaller steps and celebrate all stages of the journey. We often approach from the top-down and once the ownership level is committed, the rest of the team follows.

EMOTION: We always explain *why* it is important to shift to regenerative practices and
responsible consumption, citing human health and environmental legacy as key drivers. We also give businesses the opportunity to be leaders.

INFORMATION: Our open-source resources provide extensive information on both the problem but also the many solutions and we host employee training and educational workshops to engage all team members.

MATERIAL: (See badge explanation above.) We also provide discount codes and cost savings for those in the program.

RULES: Badges have specific and clear requirements and we define our sustainability criteria.

SOCIAL: The badges create social incentives marking who is in/out.
Implementation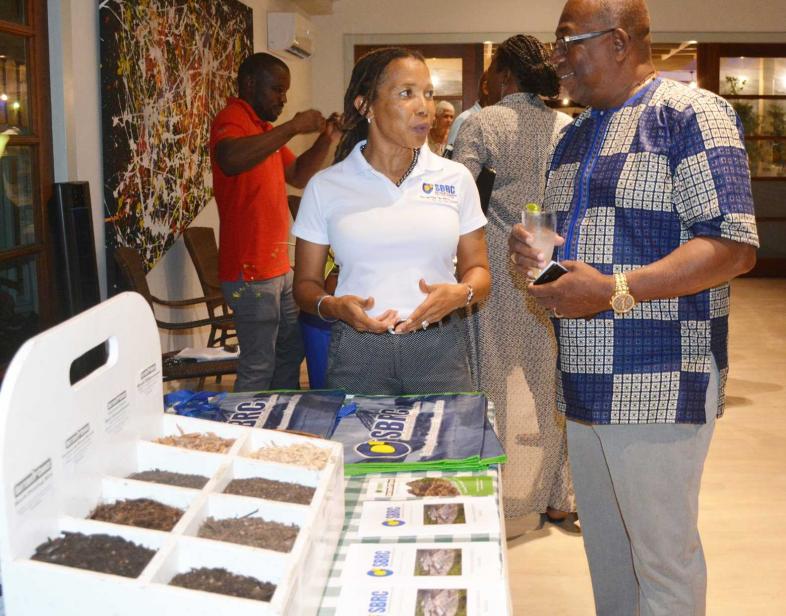 Describe your implementation
TOS is an industry initiative that drives behavior change both at a corporate and community level. TOS empowers businesses to do the right thing, directly engaging local and multinational businesses in finding cost-effective solutions to meet sustainability goals and comply with relevant legislation. TOS diversifies the landscape by bringing local sustainable solutions to market and creates consultant job opportunities. TOS has developed industry-specific and region-specific research-backed resources or "editions" of the standard with support from our TOS board of scientific advisors as well as industry, research, and community partners. TOS industry-specific resources include Hospitality, Music Industry, Professional Sports, and Office Space. TOS has hosted five country-specific launch events (US, UK, Spain, Mexico, Barbados) and developed 7 localized resources with regional information on policy, waste management infrastructure, and vendors for sustainable alternatives.

TOS also offers businesses sustainability consulting services to help businesses implement TOS and earn a badge. TOS implementation with a business includes conducting a TOS Sustainability Assessment looking at all single-use plastic items sourced, making both operational and procurement recommendations considering existing suppliers and connecting to our network of 300+ solution-providers as relevant, completing documentation to award a badge once achieved, and developing a communications and marketing strategy in addition to providing any required employee training to ensure the success and longevity of new practices. Badges are only awarded after alternatives are on site and old products have been fully consumed or donated. Once a business earns a badge, there is an annual re-verification process to ensure they are still compliant. Sometimes a business will need to test out multiple solutions before finding the right fit and we support that process. The badges celebrate ongoing progress.
Describe the leadership for your solution. Who is leading the implementation?
Oceanic Global relies on trained TOS consultants to grow the program globally. Oceanic
Global's network of 60+ TOS consultants includes individuals, nonprofit partners, and aligned social enterprises or existing sustainability consultancy groups. Consultant training sessions are freely available monthly. Consultants work directly with businesses through the TOS framework to help them earn a badge.

Whenever TOS enters a new region, we engage local community partners and train consultants familiar with the business ecosystem in the region and who speak the local language, providing paid opportunities. The program is adopted to embrace the priorities of a given region, for example Tulum, Mexico includes wastewater management, Barbados includes local sustainable seafood procurement. TOS also offers an annual internship for university students and youth leaders of all ages can get mentorship to champion best practices at their own schools.
Share some of the key partners or stakeholders engaged in your solution development and implementation.
TOS was created with the support of experts in the fields of waste management, material
science, hospitality, climate resiliency, the built environment and industry best practice including those featured in our TOS Board of Advisors. To develop resources and programs, Oceanic Global collaborates with hospitality industry leaders, public health experts, policy-makers, nonprofits, research institutes, social entrepreneurs, and leading civil society organizations. Our resources for different industries and regions feature product vendors and service-providers across a range of categories including plastic alternatives, waste management, food recovery, sustainable seafood and beyond.

We work to change the behavior of businesses in hospitality / tourism / music / sports &
entertainment and corporate office spaces as well as with consumer good brands and product vendors transitioning to sustainable packaging. We engage businesses with the support of other consultancy agencies, nonprofits, civil society, universities as well as individuals and relevant tourism boards, hospitality alliances and restaurant associations.

We also work closely with government agencies and policymakers to both influence relevant plastic & waste legislation as well.
Who adopted the desired behavior(s) and to what degree? Include an explanation of how you measured a change in behavior.
TOS currently engages 400 businesses and has awarded 250 of those businesses with one of the four TOS badges for the efforts they have already achieved. A majority of businesses in the program have a target badge level of the highest level badge, the Plastic-Free badge, which they are in the process of working towards. 130 businesses have earned the Straw-Free badge, 20 businesses have earned the Sustainability Steward badge, 80 businesses have earned the Ocean Champion badge, and 20 businesses have earned the Plastic-Free badge. (Refer to badge tiers above.) The badges clearly measure the types of single-use plastics eliminated and assessments are conducted annually for re-verification, so currently year-over-year improvement is directly measured (this will transition to quarterly reports in 2021). Currently the program requires a comprehensive waste management plan, but in 2021 this will evolve to measure direct diversion rates across waste streams.
How did you impact water pollution? Please be specific and include measurement methodology where relevant.
Impact is measured through the number of businesses engaged, single-use plastic items
diverted from the waste stream, solution-providers supported, and lives touched. The TOS
assessment every business completes either with Oceanic Global or a trained TOS consultant, requests data about the quantity, price and current supplier for each single-use plastic item they source. As such, the program directly measures the number of single-use plastic items diverted from the waste stream as procurement shifts transition to sustainable alternatives. Data from the program is still being compiled, in one example a hotel chain removed 21.5 million single-use plastic straws from the environment annually, in another an event space removed 1.5 million single-use plastic straws annually. TOS also engages Corona USA to improve packaging.

(TOS begins with plastic and waste as a gateway to sustainable practice and then features
solutions for sustainable food procurement, energy, water, wastewater, etc.)
How has your solution impacted equity challenges (including race, gender, ethnicity, social class/income, or others)?
As the program grows, a new model has emerged for expansion: larger businesses can fund the implementation of TOS in their surrounding community so that this service can be offered by specialized consultants fully pro bono to smaller-scale and local businesses in a given region. Grant programs and conservation funds have also supported this work in similar ways. In one example the UNDP Barbados & Eastern Caribbean is funding a project that engages all businesses from food trucks and fish market vendors to boutique hotels to luxury resorts thus leveling the playing field across income-levels and socio-economic status. At a macro scale, work in developed regions also funds the work taking place in coastal communities globally so that all countries can come to the table. When on-boarding and training consultants, the program is hyper-inclusive of race/gender/ethnicity in hiring processes. The Oceanic Global team is also proudly female-driven.
What were some social and/or community co-benefits?
TOS diversifies the landscape by bringing local sustainable solutions to market and connecting them with clients. Success through TOS results in a healthy ecosystem, defending invaluable ecosystem services including oxygen production, the health of fisheries communities rely on for food & livelihood, and coastal resiliency as well as better foodservice products posing fewer human health concerns.
What were some environmental co-benefits?
Reducing single-use plastics places less strain on waste management infrastructure already pushed to capacity and prevents against the resulting leachate and emissions caused by landfills and incineration plants. Additionally, shifting away from plastics means shifting away from a fossil-fuel based economy which puts greater pressure on those companies and systems to transition to a renewable future. Overall this leads to cleaner air, drinking water, ocean, and beyond.
What were some sustainable development co-benefits?
Bridging the gap between sustainable solution-providers and businesses, creates a marketplace and demand for more solutions which leads to the introduction of new social entrepreneurs and solution models. This is catalyzed in large part by policy, which is a tool TOS integrates with closely. TOS also causes the establishment of waste management infrastructure and systems where they do not yet exist at scale or efficacy. TOS creates a job market for consultants & best practice.
Sustainability: Describe the economic sustainability of your solution.
Oceanic Global receives direct donations from businesses in return for TOS consultation
services and badge usage, TOS consultants donate 15% of their consultant fees to Oceanic
Global, and many of the TOS vendors recognized through the program provide annual
donations or other charity partnership support to Oceanic Global so that the program can be self-sustaining. Currently, the program is also sponsored by the fundraising of other corporate partnerships and individual donors as well as grant funding for specific community projects in Barbados and Italy as two examples. In 2021, TOS will be launching a membership-based platform with an annual membership fee to offer further community value and funding avenue.
Return on investment: How much did it cost to implement these activities? How do your results above compare to this investment?
The cost of activities boils down to time and effort as well as some travel costs rather than
material or capital costs. In this sense, it costed a team of 2 full-time, 2 part-time, a web design agency and many volunteers, which has certainly repaid itself for the amount of value created and in the way the program itself continues to create jobs supporting the longevity and success of efforts. The program is on a path to be self-sustaining particularly with updates in place for 2021.
How could we successfully replicate this solution elsewhere?
Yes!! TOS has launched in 5 countries (US, UK, Spain, Mexico, Barbados) upon request, in
each case coordinating with local community partners / civil society / consultancies / institutions / government agencies to first build the framework of the program. This includes a resource (in local language) identifying region-specific challenges and solutions, waste management infrastructure & services, and relevant policy as well as identifying local consultants and partners to engage businesses. A launch event or workshop to gather industry leaders in hospitality / tourism industries and introduce them to an eco-marketplace of local solution-oriented vendors and walk through the elements of the implementation process and badge system has been effective to spread awareness. Following, Oceanic Global will train consultants and work with them as they shadow projects before leading them independently. All modules and frameworks already exist, only dedicated partners are needed.